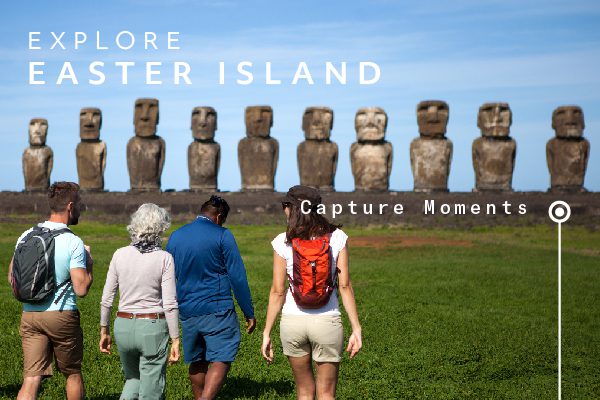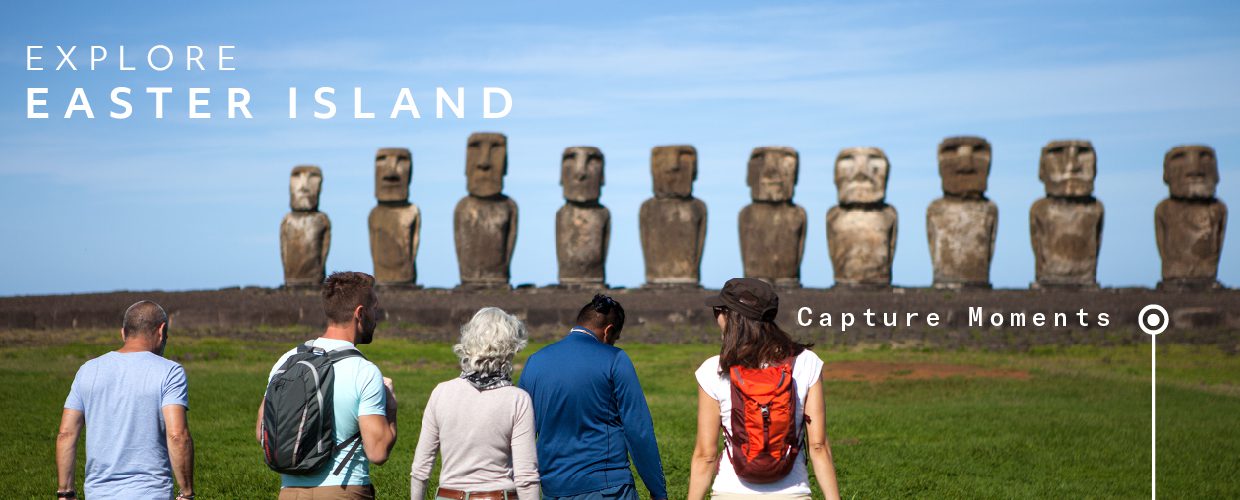 Explore Easter Island and craft unforgettable moments
We craft in-depth explorations and nomadic journeys in South America's remotest corners, using our award winning lodges as bases from which to go deeper into each territory, and using exploration journeys to drive conservation.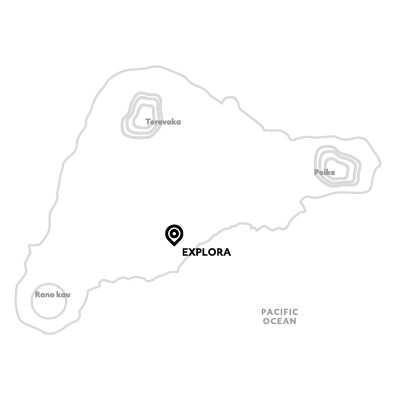 This small island surrounded by the Pacific Ocean, inactive volcanoes, and a fascinating system of volcanic caves make this place a destination worthy of exploration. Its inhabitants and the gigantic stone statues known as Moai make this territory a unique and authentic place. An unmissable destination for history and archaeology enthusiasts.
Explore our lodge located in a privileged location within the island, surrounded by trees and open meadows overlooking the sea, making it a perfect place to enjoy after our explorations.
Discover more of this mysterious island in our blog
Welcome to the remote. Go deeper with Explora Rapa Nui
OUR LODGE

EXPLORE WITH EXPERTS

WHAT IS INCLUDED

TRAVELERS REVIEWS

4 REASONS WHY
We believe luxury involves having all the necessary resources for a profound exploration of the territories, a warm and inviting atmosphere upon returning from our explorations, and enjoying local culinary experiences.

This is why every Explora lodge behaves as a haven of rest and restoration amid the remote – to make sure each day in the territory is lived to the fullest.

Our lodge in Rapa Nui is situated in a privileged and secluded location on the island, surrounded by trees, meadows, and offering far-reaching views of the vast, blue Pacific Ocean.

A mystery like no other: discover Rapa Nui's untold stories and astounding cultural landscapes through carefully crafted explorations.

Each moai, volcano, and archaeological site is a clue into what anthropologists and archaeologists have yet to understand about the island: how it was inhabited and how its habitation is the largest clue to the inhabitation of the Americas

Your journey is crafted as it unfolds. Every evening of your stay, assisted by a Explora guide, you will choose from a variety of exploration options to design your experience for the following day.

Explora, which has been selected as the Leading Exploration Company in the world for the fourth consecutive year, designs its explorations in a unique way, enabling travelers to immerse themselves in remoteness from start to finish.

At Explora Easter Island, there are over 30 different guided hikes, bike rides, snorkeling and scuba diving explorations to immerse yourself in Easter Island. All our explorations are in small groups, have difficulty levels ranging from easy to expert, and have different durations, half day or full day.

Check out at our explorations here

Explore to expand perspectives, surpass limits, exchange life stories.
Explore to embrace new cultures, peoples and feelings.
Explore to go deeper.

We offer a comprehensive journey where every detail is meticulously handled, including lodging, transportation, meals, beverages, and, of course, all explorations in some of the world's most captivating destinations.

Are you ready to explore Easter Island?

September 07, 2023

"The best place to stay on Easter Island is Explora. Excellent food, very delicious wines (all included in the price), comfortable and beautiful rooms. The best part is that they offer all possible excursions with the best guides, always ensuring passenger safety. An amazing Explora experience!!"


Jaime – Exploring at the highest level
June 26, 2023

"I had pending to rate a wonderful experience on Easter Island, where we went to celebrate our 9th anniversary. It was an exploration without any low points, food at the level of the best Mediterranean restaurant on the continent, a complete bar and an incredible selection of wines, excellent planning and dedication in the tours, very good massages, and especially attention to details. It was worth the higher investment for an experience of getting to know Easter Island in this factory of good experiences. Additionally, the concern and service for our anniversary day made it even more remarkable."

Easter Island, famed for its enigmatic Moai statues, boasts diverse landscapes and rich ancestral traditions, highlighted by the renowned Tapati festival. Our strategically located lodge, with ocean-view rooms, local cuisine, and over 30 guided explorations, serves as the perfect base to immerse yourself in the island's captivating heritage.

Explore 4 reasons why Easter Island is your next destination