4 reasons to explore Easter Island
In the heart of the Pacific Ocean, Rapa Nui is a small island anchored on the eastern tip of the Polynesian triangle. Beaches, volcanoes and a fascinating system of volcanic caves make this place a destination worthy of exploration.

Every corner of this remote paradise hides ancestral mysteries that defy imagination and arouse curiosity. Its inhabitants and the gigantic stone statues known as Moai make this territory a unique and authentic place. An unmissable destination for history and archeology lovers.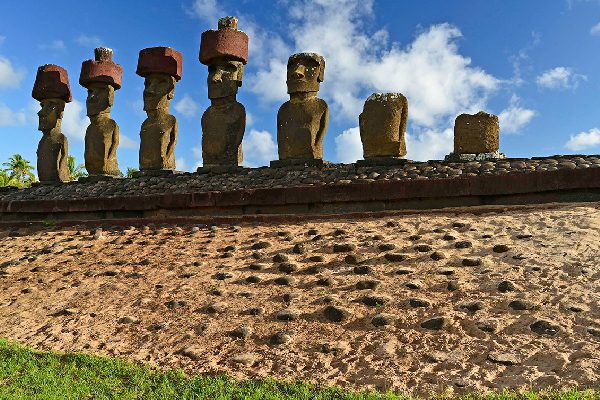 1. A Polynesian enigma

Easter Island is famous for its mysterious Moai, silent witnesses of an ancestral culture. About 900 stone sculptures are distributed throughout the island, some buried, some looking out to see and others grouped together on ceremonial platforms called Ahu.
Why were these gigantic stone statues built? How did the island's inhabitants move them from one place to another? These are just some of the questions that we invite you to discover together with our team of guides.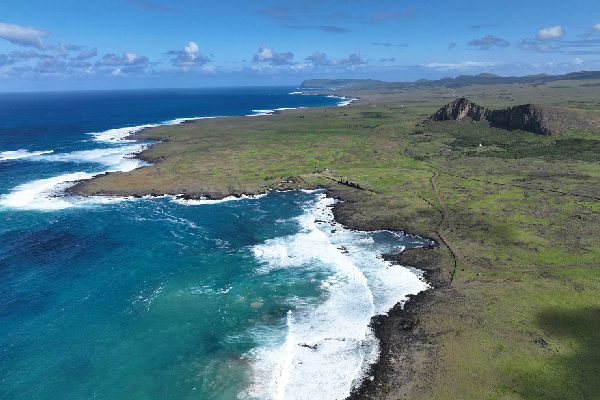 2. Breathtaking landscapes and unusual explorations
In one of the most isolated places on the planet, the island offers a diversity of incredible landscapes. You can visit extinct volcanoes, white sand beaches, green prairies and steep cliffs, all surrounded by the crystal-clear waters of the Pacific Ocean.
Our lodge offers you the chance to discover the island through explorations that are beyond the ordinary. We invite you to explore seven different areas, each with its own geographical identity, archeological heritage, cultural richness and unique biodiversity.
Discover the incredible underwater biodiversity snorkeling, conquer the summit of the Terevaka Volcano, explore the vibrant Sunday market in Hanga Roa or relax on the sands of Anakena Beach as you follow in the footsteps of the history of a unique civilization.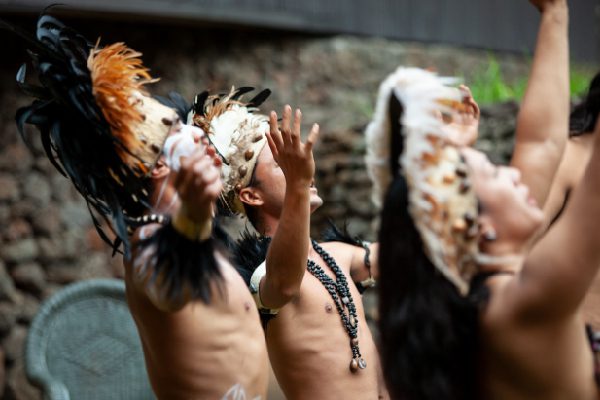 3. Ancestral Heritage

The essence of the island is imbued with a deep respect for its heritage and a legacy that enriches its inhabitants' identity. The language, music dances, rituals and ceremonies are part of the practices that have been maintained in Rapa Nui culture, a people who honor their roots and proudly maintain their countless traditions.
The famous Tapati festival (the most prominent cultural celebration on the island), in addition to the Bird Man (Tangata Manu) and the cult of Manutara (the lucky bird), are just a few examples that give account of this ancestral legacy.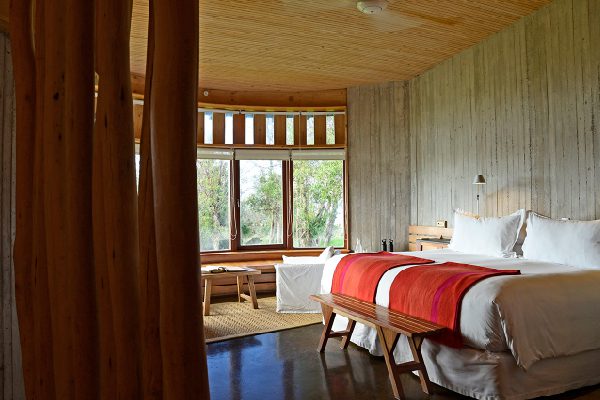 4. Our Lodge: A complete experience in a unique environment

Strategically located in the center of the island, our lodge is surrounded by nature, amid trees and green meadows. Our 30 rooms have been carefully designed to offer sweeping views of the immense Pacific Ocean.
At our lodge, you will find everything you need to rest after exploring, including a restaurant, bar, pool, spa and comfortable lounges with ocean views. We also have a store with clothes and crafts in case you need something last minute or a souvenir.
Our restaurant, with fresh fish, seafood and local ingredients, also invites us to explore part of this territory. With vegetarian, vegan and gluten-free alternatives, we seek to satisfy a variety of culinary tastes and preferences. In addition, our Chilean wine list invites you to explore this land through different carefully selected varietals.
We take care of every detail: accommodation, transfers, food and entrances to the Rapa Nui National Park. In addition, you will have access to over 30 explorations during your stay so you can discover this special place, which can be by van, on foot or biking.