EXPLORA RAPA NUI RESTAURANT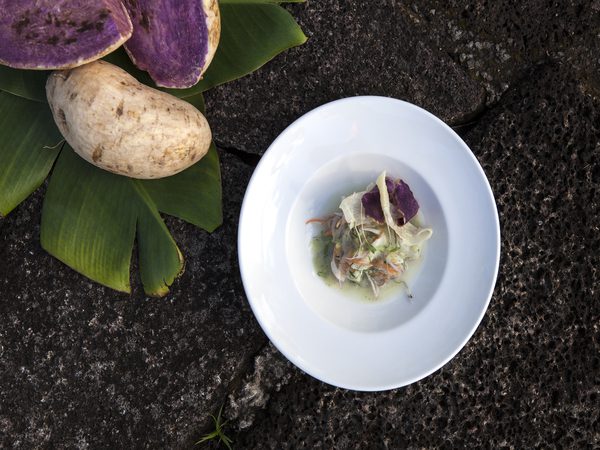 At Explora, gastronomy becomes a unique opportunity to discover the territory through its ingredients, flavors, and deep culinary traditions.
We provide à la carte dinners that pay homage to the diverse native ingredients of Rapa Nui.
Our restaurant is open for dinner to guests not staying at the lodge, subject to availability.
Operating Hours:
Dinner: 7:30 PM to 9:00 PM.
Reservations:
Our service requires a reservation made at least 24 hours in advance.
To make a reservation, please reach out to us via WhatsApp at the phone number +56 9 4201 8594 or by sending an email to recrapanui@explora.com
Special Rates for Residents: We offer special rates; please inquire via WhatsApp at +56 9 4201 8594.
Location: Te Miro O One S/N, Easter Island.