Patagonia National Park
Chile
Our Rooms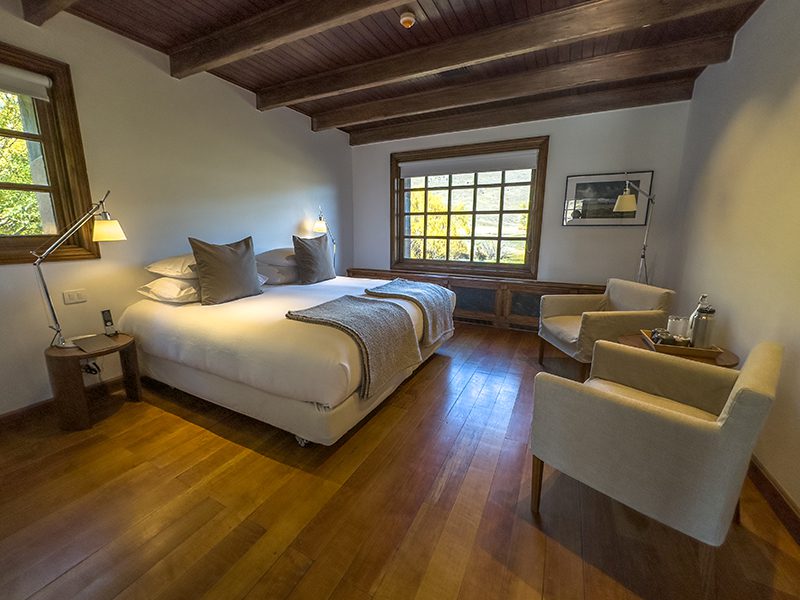 STANDARD ROOM
8 standard rooms of 25 – 32 m2, with magnificent views to the Tamango and Tamanguito hills and the park in general.

See more details >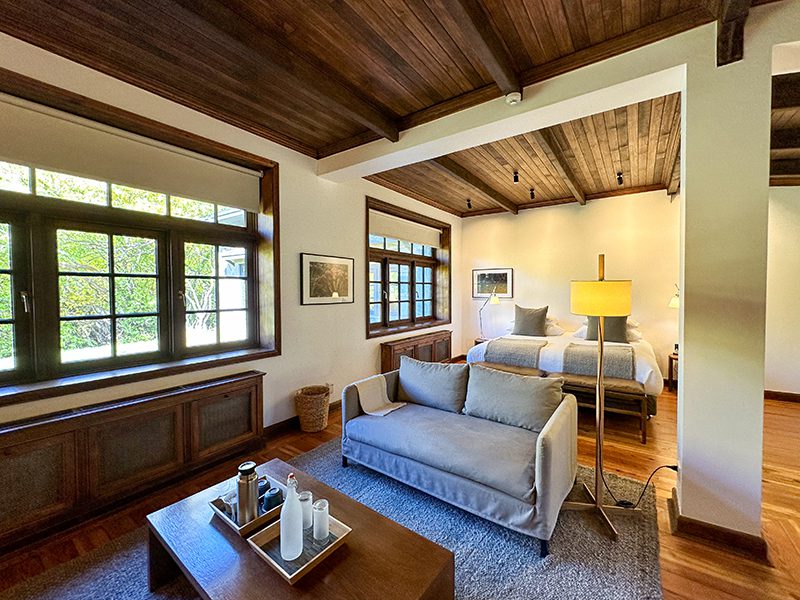 Suite
5 suites of 35 – 42 m2, with magnificent views to the Tamanto and Tamanguito hills and to the park in general.
See more details >
Lodge & Services
Connectivity
Connectivity
Fly from the Balmaceda airport to our lodge in the Patagonia National Park in just 45 minutes. You can also connect with Torres del Paine.
You can connect to the Patagonia National Park directly in our exclusive lodge-to-lodge charter flights from the Balmaceda airport and Torres del Paine. More information here.
Conservation Legacy
Conservation Legacy
Kristine and Douglas Tompkins visited the Chacabuco Valley for the first time in 1995, when the realized the need to protect this place. The National Forestry Corporation (Conaf) had already defined this area as a priority for conservation due to its unique and biologically diverse ecosystems. It is home to various native species from the region, such as Andean condors, guanacos, pumas and huemuls, among others.
CUISINE
CUISINE
The gastronomic offer of our Explora lodge in Patagonia National Park was designed by Pablo Jesús Rivero, owner of "Don Julio" chosen as the 14° Best Restaurant in Latin America according to the ranking of The World's 50 Best Restaurants 2022, and by Guido Tassi, the consulting chef at Don Julio.
*The restaurant is open to travelers who are not staying at the Explora lodge. More information here.
SPA
SPA
Relax in one of our three outdoor hot tubs as you enjoy the landscape or in one of our two massage rooms after a day of exploration.