Patagonia National Park
Chile
Our Rooms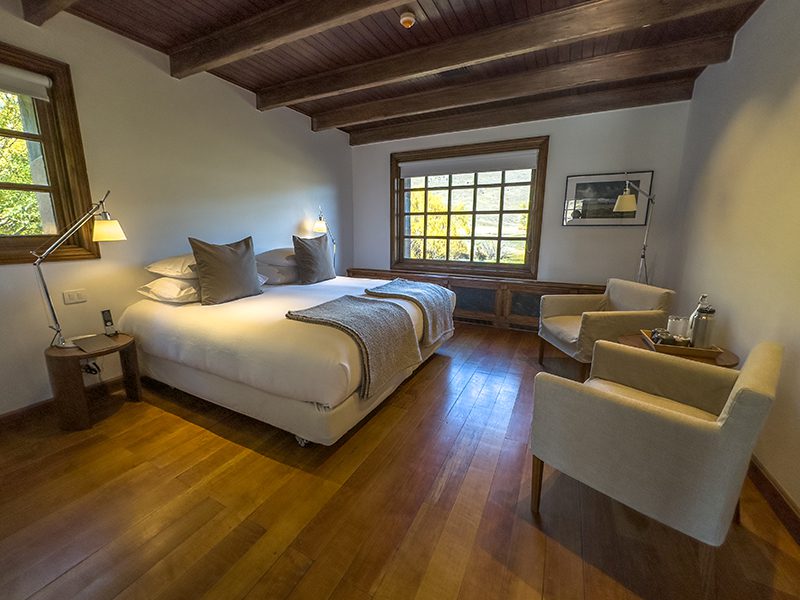 STANDARD ROOM
8 standard rooms of 25 – 32 m2, with magnificent views to the Tamango and Tamanguito hills and the park in general.

See more details >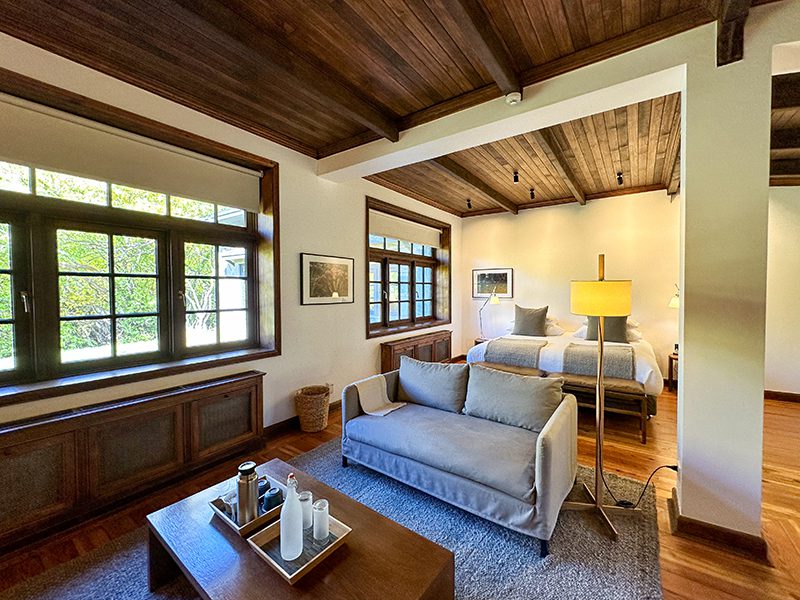 Suite
5 suites of 35 – 42 m2, with magnificent views to the Tamanto and Tamanguito hills and to the park in general.
See more details >
Lodge & Services
Connectivity
Connectivity
We take you to and from the Balmaceda airport following a preestablished schedule, depending on flight times.
You can connect with a direct 45-minute flight to Cochrane if you prefer.
More information here. 
Conservation Legacy
Conservation Legacy
Kristine and Douglas Tompkins visited the Chacabuco Valley for the first time in 1995, when the realized the need to protect this place. The National Forestry Corporation (Conaf) had already defined this area as a priority for conservation due to its unique and biologically diverse ecosystems. It is home to various native species from the region, such as Andean condors, guanacos, pumas and huemuls, among others. 
CUISINE
CUISINE
At Explora Lodge in the Patagonia National Park, our gastronomic experience is more than just a meal; it's an opportunity to explore the territory through its flavors, showcasing local products. You can enjoy exceptional views of the park, immersing yourself in the richness of its flora, and on special occasions, being surprised by the presence of its fauna.
*It's worth noting that the restaurant is open to visitors not staying at Explora Lodge.
For more information, click here.
SPA
SPA
Relax in one of our three outdoor hot tubs as you enjoy the landscape or in one of our two massage rooms after a day of exploration.