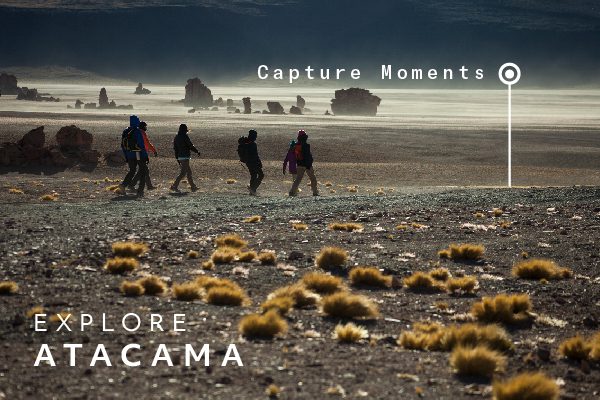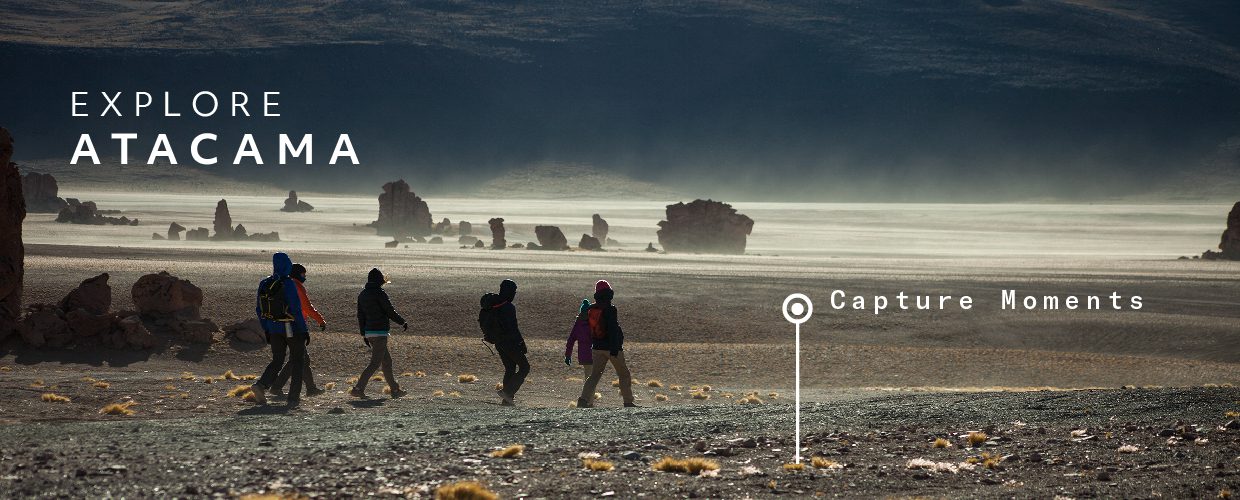 Explore Atacama and craft unforgettable moments
We craft in-depth explorations and nomadic journeys in South America's remotest corners, using our award winning lodges as bases from which to go deeper into each territory, and using exploration journeys to drive conservation.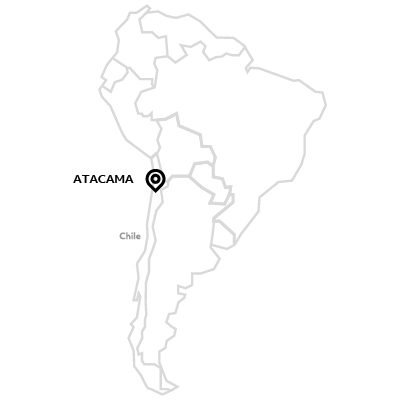 The impressive Atacama Desert, located in the northern region of Chile, is a place of astonishing beauty and captivating contrasts. This desert environment is renowned for being one of the driest places on Earth. Nevertheless, its apparent dryness conceals a surprising variety of landscapes and biodiversity.
Our lodge in San Pedro de Atacama is situated on a historic Atacameño property known as the Ayllu de Larache, a genuine oasis in the midst of the desert. Surrounded by some of the most astounding settings in the region, from starry skies to salt flats, towering volcanoes, geysers, thermal waters, and endless sand dunes, among others.
Discover more of the driest desert in the world in our blog
Welcome to the remote. Go deeper with 
Explora Atacama
OUR LODGE

EXPLORE WITH EXPERTS

WHAT IS INCLUDED

ASTROMOMY

6 REASONS WHY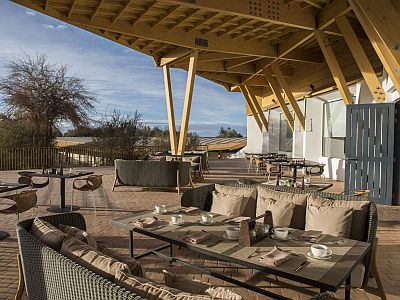 We believe luxury involves having all the necessary resources for a profound exploration of the territories, a warm and inviting atmosphere upon returning from our explorations, and enjoying local culinary experiences.
This is why every Explora lodge behaves as a haven of rest and restoration amid the remote – to make sure each day in the territory is lived to the fullest. Count on relaxing massages, bubbling jaccuzis and deep-blue swimming pools, among other first-rate amenities at your service.
Our lodge is located in the oasis of San Pedro de Atacama, in the middle of the desert, on a 17-hectare site conceived for relaxation. The property features a nature-inspired plunge pool, our very own stables and horses, and even an observatory for admiring the dark sky lit up with stars—one of the clearest you'll find anywhere in the world.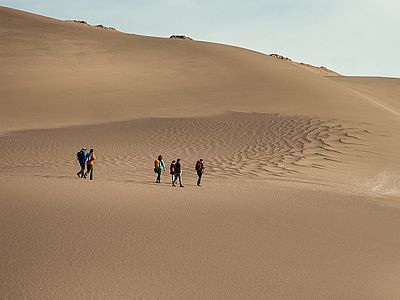 Your journey is crafted as it unfolds. Every evening of your stay, assisted by a Explora guide, you will choose from a variety of exploration options to design your experience for the following day.
Explora, which has been selected as the Leading Exploration Company in the world for the fourth consecutive year, designs its explorations in a unique way, enabling travelers to immerse themselves in remoteness from start to finish.
We have different types of explorations, such as hikes, bike rides, horseback explorations, mountain climbing, or self-guided tours, among others, which range from basic to expert level so everyone can enjoy the territory we are in.
Check out at our explorations here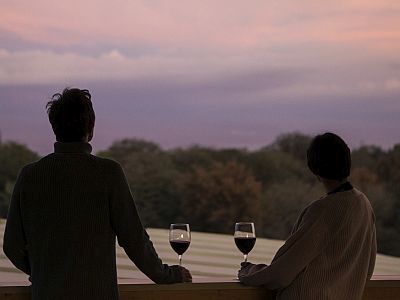 Explore to expand perspectives, surpass limits, exchange life stories.
Explore to embrace new cultures, peoples and feelings.
Explore to go deeper.
We offer a comprehensive journey where every detail is meticulously handled, including lodging, transportation, meals, beverages, and, of course, all explorations in some of the world's most captivating destinations.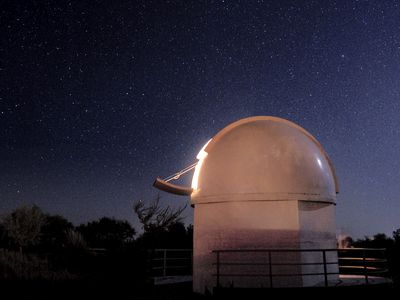 An experience that connects with Andean culture.
The sky above San Pedro de Atacama is one of the clearest in the world, ideal for observing the stars, planets, and all sorts of astronomical phenomena, and at Explora we have the privilege of being able to observe them in detail from our own observatory located in our lands.
Inside a dome, the observatory has a powerful Meade 16" f/10 LX200R Advanced RD telescope with advanced optics and a 40 cm-diameter main mirror with high resolution and sharpness. Depending on weather conditions, you will be able to participate in a nocturnal observation of one of the most amazing shows nature has to offer.
The Atacama Desert, known as one of the driest places in the world, is a destination that looks like a different planet. Its impressive variety of landscapes, with mountain ranges, volcanoes, dunes, salt flats and wetlands in the middle of the Altiplano make it a must for those interested in geology and nature.
The essence of Andean culture can be felt in every step you take in this remote region, where the desert's first inhabitants' worldview and deep connection to the earth remains alive, showing us that life can thrive even in the most extreme conditions. We invite you to discover 6 reasons why you should visit this incredible destination.
Explore 6 reasons why Easter Island is your next destination
We believe luxury involves having all the necessary resources for a profound exploration of the territories, a warm and inviting atmosphere upon returning from our explorations, and enjoying local culinary experiences.

This is why every Explora lodge behaves as a haven of rest and restoration amid the remote – to make sure each day in the territory is lived to the fullest. Count on relaxing massages, bubbling jaccuzis and deep-blue swimming pools, among other first-rate amenities at your service.

Our lodge is located in the oasis of San Pedro de Atacama, in the middle of the desert, on a 17-hectare site conceived for relaxation. The property features a nature-inspired plunge pool, our very own stables and horses, and even an observatory for admiring the dark sky lit up with stars—one of the clearest you'll find anywhere in the world.

Your journey is crafted as it unfolds. Every evening of your stay, assisted by a Explora guide, you will choose from a variety of exploration options to design your experience for the following day.

Explora, which has been selected as the Leading Exploration Company in the world for the fourth consecutive year, designs its explorations in a unique way, enabling travelers to immerse themselves in remoteness from start to finish.

We have different types of explorations, such as hikes, bike rides, horseback explorations, mountain climbing, or self-guided tours, among others, which range from basic to expert level so everyone can enjoy the territory we are in.

Check out at our explorations here

Explore to expand perspectives, surpass limits, exchange life stories.
Explore to embrace new cultures, peoples and feelings.
Explore to go deeper.

We offer a comprehensive journey where every detail is meticulously handled, including lodging, transportation, meals, beverages, and, of course, all explorations in some of the world's most captivating destinations.

An experience that connects with Andean culture.

The sky above San Pedro de Atacama is one of the clearest in the world, ideal for observing the stars, planets, and all sorts of astronomical phenomena, and at Explora we have the privilege of being able to observe them in detail from our own observatory located in our lands.

Inside a dome, the observatory has a powerful Meade 16" f/10 LX200R Advanced RD telescope with advanced optics and a 40 cm-diameter main mirror with high resolution and sharpness. Depending on weather conditions, you will be able to participate in a nocturnal observation of one of the most amazing shows nature has to offer.

The Atacama Desert, known as one of the driest places in the world, is a destination that looks like a different planet. Its impressive variety of landscapes, with mountain ranges, volcanoes, dunes, salt flats and wetlands in the middle of the Altiplano make it a must for those interested in geology and nature.

The essence of Andean culture can be felt in every step you take in this remote region, where the desert's first inhabitants' worldview and deep connection to the earth remains alive, showing us that life can thrive even in the most extreme conditions. We invite you to discover 6 reasons why you should visit this incredible destination.

Explore 6 reasons why Easter Island is your next destination