Master Sommelier Héctor Vergara: "Whatever has a sense of belonging clearly has added value"
Chilean wines, with a sense of origin and of excellent quality, are some of the features common to the wines of the new Explora menu. An original and varied selection made by Héctor Vergara, the only Master Sommelier in Latin America, aimed at tempting travelers to discover the Chilean land through its wines.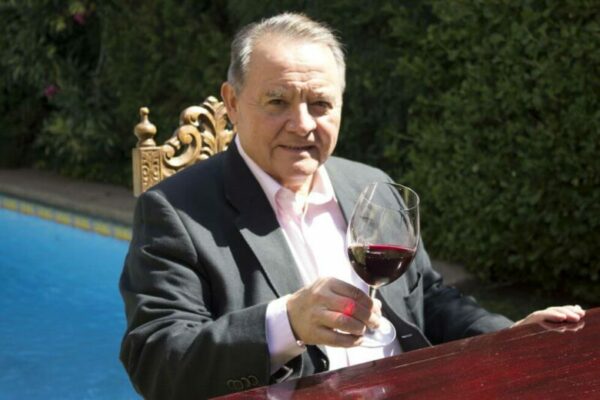 "Whoever comes to Torres del Paine or Atacama wants to experience what's typically ours. It doesn't make any sense to offer them, for instance, a French foie gras because that's something they have seen and tasted elsewhere", says Vergara, explaining why our menu includes only Chilean wines, covering most of our country from north to south and from the ocean to the mountains, with varieties such as Sauvignon Blanc, Sauvignon Gris, Pinot Noir, Cabernet Sauvignon and Chile's landmark variety, Carménère, just to name a few.
Besides being Chilean, all the wines in this selection are unique in a further aspect. "In this business, there is a lot of good wine for which I can't say much more; I'd say it's good, that it can be paired with meals and that's about it. However, there are other wines that belong somewhere and for which a story can be told; that's precisely what we have intended to reflect in this menu."
For this expert, the sense of origin is a global trend. "This is not something you see in wine only; you find it in food, music, art and in many other areas. Whatever has a sense of belonging clearly has added value."
In Chile, this trend has come hand in hand with the rediscovery of ancient varieties in the Maule Valley (Chile's 7th Region) and of varieties previously unvalued and which have now been reinvigorated –such as Carignan and Pipeño– both of which are also included in the new wine menu. In the words of the Master Sommelier, "this trend has very important social benefits because small producers are getting higher prices."
A Trip to the Origins of Wine in Chile
Aupa Pipeño is a blend of Carignan and Pais red wine grape, a variety that was brought to Chile by Jesuits in the 16th century. Pedro de Valdivia, the Spanish conqueror who founded the city of Santiago, wrote a famous letter "vineyards and wines to evangelize" –as anecdotally told by the expert: "they needed wine to drink but also for the mass", further adding: "the Pais variety was the grape used to make the first wine in Chile and therefore, it's a wine with roots. It is the origin of our wine." Regarding its features, Vergara says it is comparable to a Pinot Noir, "with a less intense color because the grape's skin is thinner; and the coloring matter in grape is smooth. It's a light wine; it has 12 or 12.5 degrees, while others reach 14 and 15."
As to Carignan, it arrived in Chile by the early 20th century, imported from Spain by the Government of Chile to enhance the color of the Pais variety. Initially, it was planted in coastal rain-fed areas, mainly in the Maule Valley, and then arrived to Concepción. "In Spain or France, this grape is considered second or third selection, but when they taste our Carignan, visitors are amazed. The taste is different to what they have seen in other countries and that's because here it is produced in small quantities and exposed to different geographic conditions. It is mainly produced in inland areas close to the Coastal Mountain Range", explains Vergara, inviting travelers to try the Orzada Carignan found in our menu.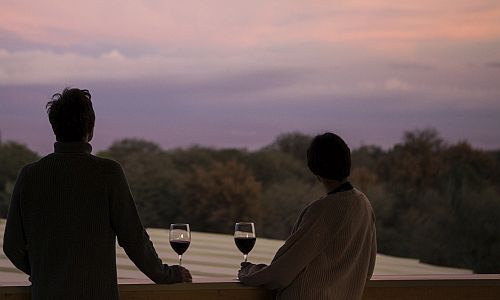 Small-Scale Production and Exclusivity
Another feature highlighted by the expert that is common to the wines in the menu is its exclusive nature. From his standpoint, to be exclusive "doesn't mean to be inaccessible to people, but rather it is a small-scale production that you can´t find everywhere, and above all, it means good quality."
In this sense, Cipreses Sauvignon Blanc by Casa Marín is a clear example of the high quality found in this menu. "I don't think you'll find a wine with more awards than this one", points Vergara, to refer to what has been considered the best Sauvignon Blanc in Chile. This wine is produced in Lo Abarca, 4 kilometers (2,5 miles) away for the Pacific Ocean, featuring a touch of white fruits, citric notes and mineral hints typical of their closeness to the ocean; because wine, as stated by this Master Sommelier, accounts for the place where it was produced.  "Wine can make you travel, dream and take you to other places. It is an aquarelle with colors, aromas and flavors that take you somewhere different," finalizes the Master Sommelier.