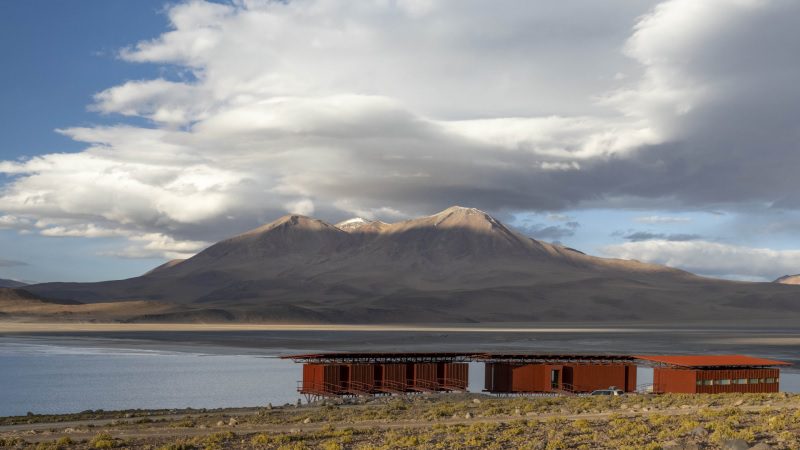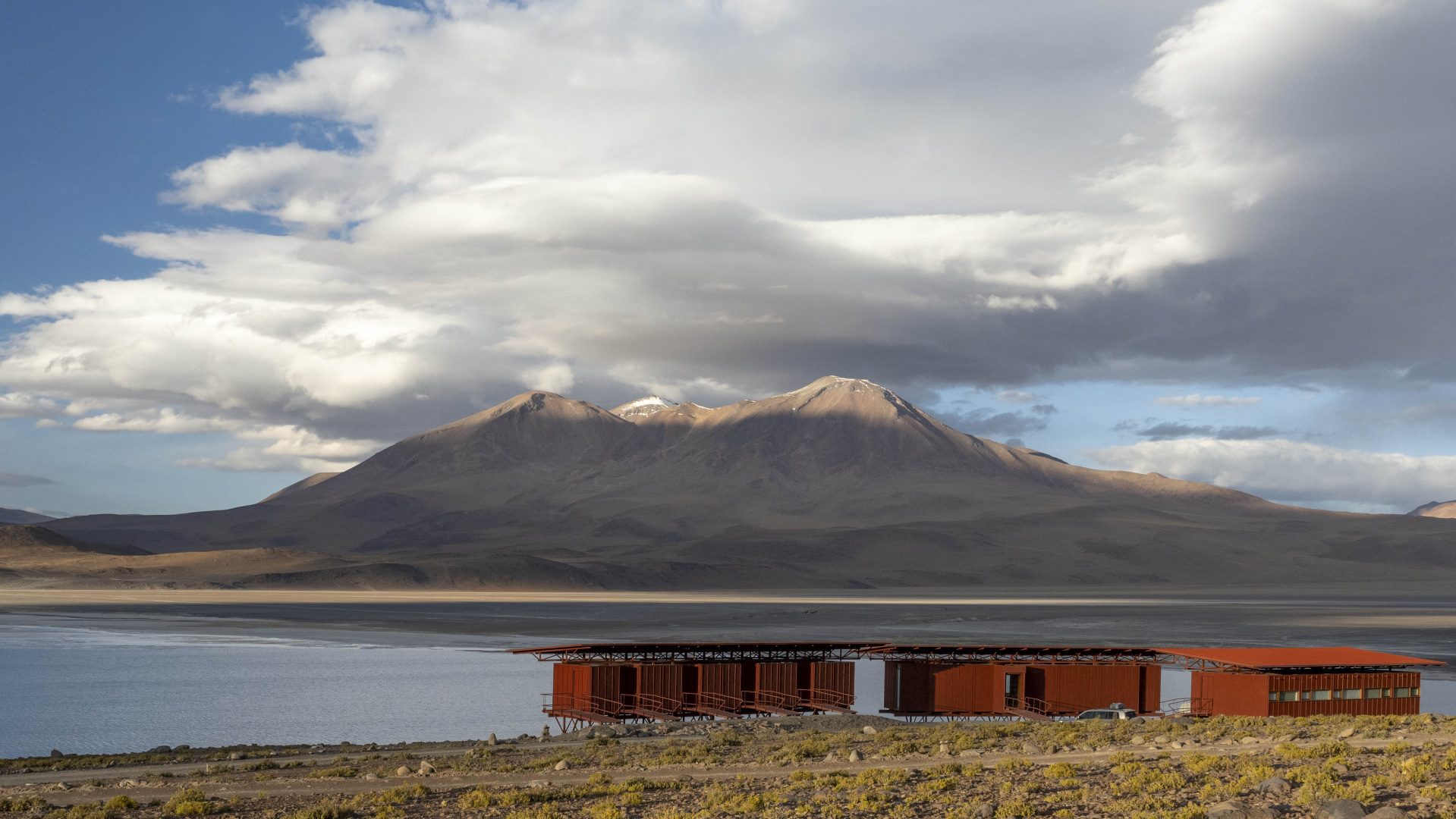 Across the Andes on Explora's new off-road adventure
Explora is now casting their eyes east to the mountains, across the Chilean border, and into Bolivia's vast and equally daunting altiplano. They have called the multi-day crossing the Travesia, a high-altitude, off-road journey from San Pedro to the fabled Bolivian salt flats of Uyuni.
Until now, the route has been largely served by companies catering to hardy and often hard-up travellers. To make the trip less gruelling, and perhaps even more spectacular, Explora has built three new exclusive lodges in extremely remote locations along the route. Each looks like small rows of stilted shipping containers, giving them an industrial appearance that belies the comfortable combination of cosy wool and wooden decor inside. Sleeping just eight, they can either house small individual groups, or larger bookings travelling in convoy. Two guests typically travel per vehicle, giving them their own driver and guide, with the latter joining for the breakfast and dinner served in the incongruous luxury of the lodges.
We invite you to read the full article from the Financial Times here.