Regenerative grazing: Soil restoration in Torres del Paine Conservation Reserve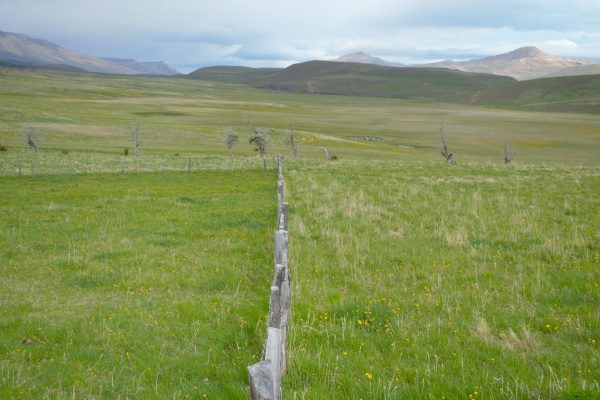 The livestock industry has left a strong historical legacy in Chilean Patagonia. It was the pillar of the regional economy for almost a century, driving the construction of ranches and roads while opening waterways that not only allowed entering the territory more efficiently, but also improved its future connectivity.
All those years of livestock ranching caused the soil to erode and fall into neglect. This is why Explora decided to be a pioneer in the region and implement an initiative that seeks to help with the territory's conservation and the recovery of soils.
This new initiative based on the principles of regenerative livestock husbandry was announced in October at the Torres del Paine Conservation Reserve, located northeast of the National Park by the same name, the objective of which is to bet on a more sustainable animal husbandry, enhancing their conservation work by breeding horses with the regenerative management technique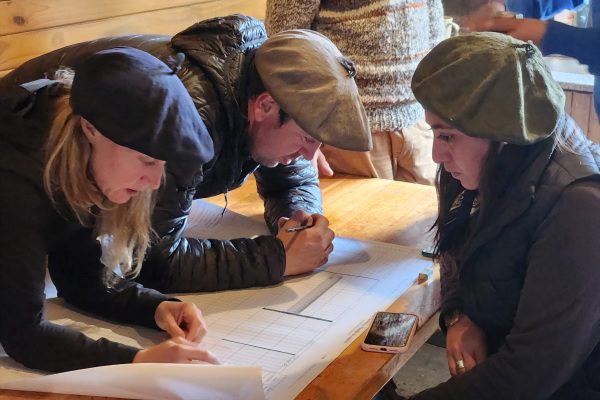 "For Explora, horses are an essential part of our value proposition, and we are convinced that their responsible management could have a real impact on both the environment as well as communities. We are working to break with the paradigm that keeping animals and conservation are mutually opposed," Explora Conservation Reserves Manager Nicolás Vial said.
In our goal of being able to contribute to conserving the region's territories, we have invited the community and the local authorities to participate in the talks to inform people on this technique. As of October, 70 local people had participated in the training, and we hope more people will join in what remains of 2022.
To undertake this initiative, we have sought the advice of José Manuel Gortazar, an expert in the subject who promotes a food and agriculture model focused on sustainable and responsible production. We are also working to obtain certification from the Savory Institute, an organization that is a global pioneer in regenerative livestock husbandry.
"I wanted to participate in this project because I was excited by the idea of a company from a totally different industry wanting to contribute to changing the perspective, to tearing down myths and showing best practices for other companies in the name of the future we need," said José Manuel Gortazar, consultant to Explora on regenerative livestock husbandry methods.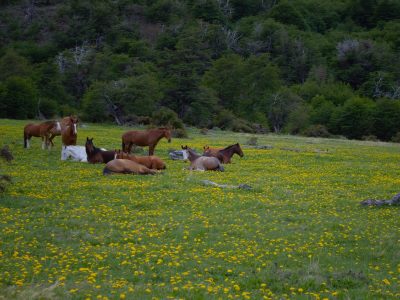 Regenerative animal management
Explora has 30 horses in the Torres del Paine Conservation Reserve and began implementing the first regenerative techniques through strategic grazing in January 2022, which involves moving the animals strategically and respecting nature's times and plans' growth. "Regenerative livestock husbandry contributes to mitigating climate change because it revitalizes carbon sequestering by improving the ecosystem's functioning. Lands that are managed with this technique sequester more carbon than those which are not," Gortazar said.
The plan is designed together with the stable team and depends on factors as diverse as soil quality number of animals, staff available, types and number of fences nearby, among others.
One of the problems with the soil in the Torres del Paine National Park that there has been overgrazing in some regions, and undergrazing in others. "The plants that resisted overgrazing grew back, and since nobody ate them, they died of undergrazing. In this process the plants dry up and slowly oxidize, releasing carbon and becoming a super fuel for potential forest fires. In addition, plants generate methane gas during the decomposition process, which contributes to greenhouse gas emissions," Explora Assistant Manager of Conservation Reserves Romina Da Pieve explained.