Because being experts in the territory also means knowing it in depth, new guides participate in the Explora Guide School every year, where exploration chiefs and experts teach them different subjects like history, culture, astronomy, geography, conservation, and flora and fauna so travelers can achieve a deep connection with the territory.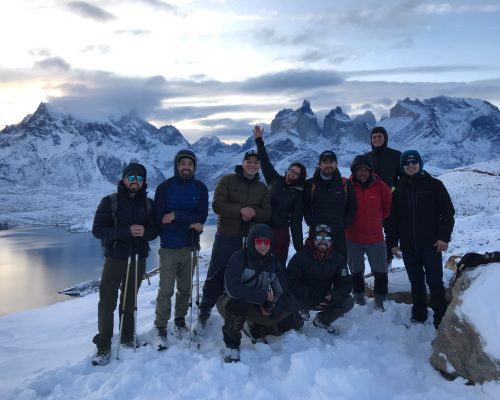 SCHOOL BEGINS
Courses last 2-3 months depending on the destination, and the main feature distinguishing this school from others is that it has a theoretical-practical approach that seeks for guides to become ambassadors of the destination and its conservation.
In addition to the subjects they study, other competencies or skills are also strengthened according to the destination's needs, such as leadership, communication, explorations, etc.
Camila Mendoza, explorations business partner, and Consuelo Martínez, head of explorations experience, oversee organizing and coordinating the issues that will be covered in each school every year.
"We invite the new guides to enjoy and contemplate nature with a sharp eye and attention to detail, all combined with top-notch academic content," Camila Mendoza says.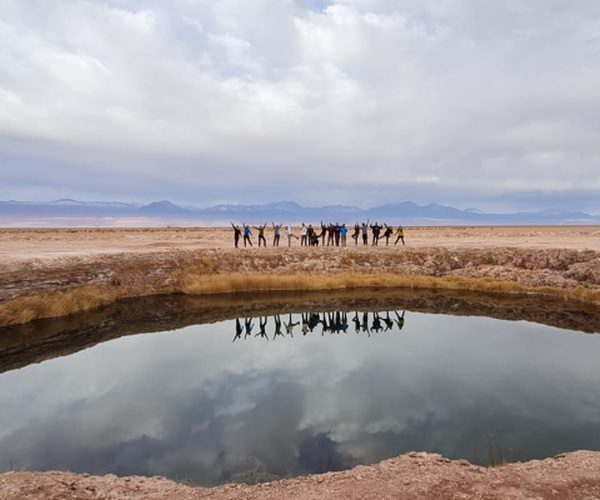 She added that the important thing for the school is to train people passionate about nature and the territories we are in so they can accompany travelers in the process of discovering nature and themselves.
Currently a total of 44 new guides are receiving training for our destinations Atacama, Travesía Atacama & Uyuni, the Patagonia National Park and Torres del Paine.
OUR GUIDES
Nazreen Shivlani studied political economics, but always felt a connection with nature, which is why she is now doing the course to become a guide at Torres del Paine, which began on 20 June. One of the reasons why she wanted to join Explora was the Guide School, because the teachers are experts in each of the areas to ensure that all guides also become experts in each area participate in the territory.
"I love what the School transmits, learning from your surroundings and connecting with the territory, and I also believe that when they transmit the company values, they are reflected in it," Nazreen Shivlani added.
For his part, José Iñaki Esnaola, a business manager by profession, is doing the course to become a guide in the Patagonia National Park, which began on 3 June. So far, they have had classes in geology, rescue codes, flora and fauna and risk prevention, among other things. There are also simulations in English and Portuguese, which are the two languages offered for explorations in all lodges, in addition to Spanish.
"The school has exceeded all my expectations; you can tell there is a lot of organization behind it. I still have a hard time believing that I am here; it's a dream for this park to be my new office and to be able to enjoy the outdoor life and nature, things that I love," José Iñaki Esnaola commented.