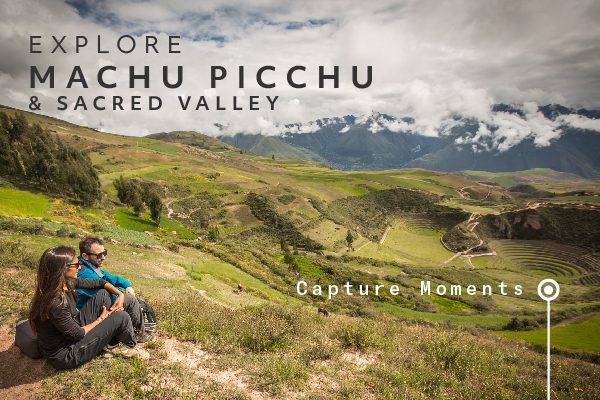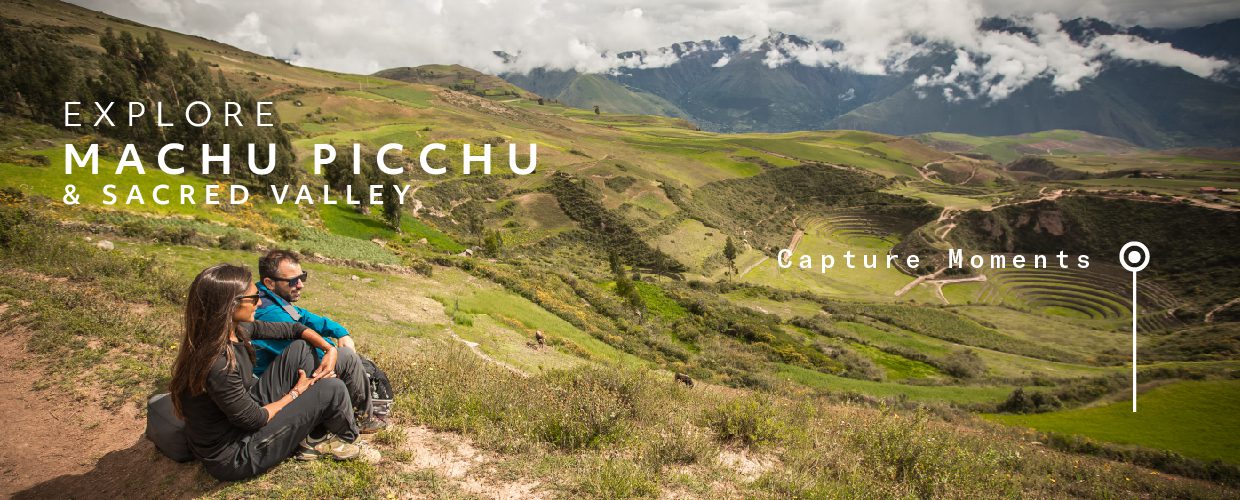 Explore Sacred Valley & Machu Picchu and craft unforgettable moments
We craft in-depth explorations and nomadic journeys in South America's remotest corners, using our award winning lodges as bases from which to go deeper into each territory, and using exploration journeys to drive conservation.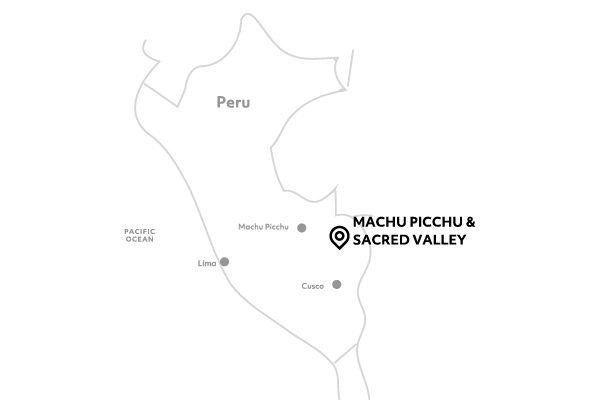 Located in the heart of the Peruvian Andes and crossed by the Urubamba River, the Sacred Valley is a land of astonishing beauty. In this valley, the echoes of Inca culture intertwine with the daily life of local communities, creating a unique blend of tradition and modernity. Ancient agricultural terraces, picturesque villages, and vibrant markets serve as evidence of the region's rich cultural heritage.
Our lodge in the Sacred Valley is strategically located at a lower altitude than Cusco. As a starting point, it allows our travelers to acclimate before venturing to explore the archaeological wonders of Machu Picchu.
Welcome to the remote. Go deeper with Explora.
OUR LODGE

EXPLORE WITH EXPERTS

WHAT IS INCLUDED

GASTRONOMY
We believe luxury is about having all the means necessary to make the most out of the experience, such as a cozy, welcoming environment, and authentically local gastronomic experiences.

This is why every Explora lodge behaves as a haven of rest and restoration amid the remote – to make sure each day in the territory is lived to the fullest. Count on relaxing massages, bubbling jaccuzis and deep-blue swimming pools, among other first-rate amenities at your service.

Explora in the Sacred Valley of the Incas sits in a fertile valley surrounded by the majestic Andean Mountains. The lodge is located between Cusco and Machu Picchu, surrounded by corn and quinoa plantations over preserved Inca terraces, while its spa was built in the restored Pumacahua Bath House and features centuries-old frescoes, revealing a piece of history as you treat yourself to a moment of self-care.

Your journey is crafted as it unfolds. Every evening of your stay, assisted by a Explora guide, you will choose from a variety of exploration options your next day's experience.

Explora, which was chosen as the Leading Exploration Company in the world for the third year running, designs its explorations in a unique way so that travelers can experience genuine immersion in remoteness from start to finish.

We have different types of explorations, such as hikes, bike rides, horseback explorations, mountain climbing, or self-guided tours, among others, which range from basic to expert level so everyone can enjoy the territory we are in.

Check out the explorations:Sacred Valley & Machu Picchu.

Explore to expand perspectives, surpass limits, exchange life stories.
Explore to embrace new cultures, peoples and feelings.
Explore to go deeper.

We propose a journey where everything is taken care of: accommodation, transportation, meals and beverages. And of course, all explorations in the world's most fascinating locations.

An experience that connects with Andean culture.

The Peruvian chef Virgilio Martínez, owner of "Central", the world's fourth best restaurant according to the ranking The World's 50 Best Restaurants 2021, designed the menu for Explora in Peru's Sacred Valley. It is a total culinary renewal aimed at the search for excellence and the rescue of local culture, using Andean ingredients that preparations with an identity that honors Andean cuisine.

The products used in this menu come from nearby locations and with meticulous traceability; not a single ingredient enters the kitchen without its origin being known or having passed through the hands of one of the local farmers with whom we have forged a progressive working relationship in community.