Francisco Vio
Agricultiural engineer por Sustainable agriculture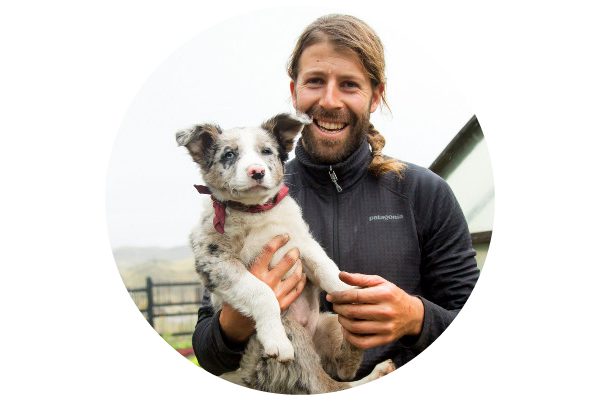 Francisco Vio, an agricultural engineer from the Pontifical Catholic University of Valparaíso, is one of the co-founders of Huerto 4 Estaciones, along with Javier Soler. This orchard is located 15 kilometers from Puerto Guadal and 56 kilometers from our accommodation in Patagonia National Park. Their primary focus is on biointensive farming, which aims to demonstrate the possibility of growing a variety of foods without resorting to pesticides, herbicides, or synthetic fertilizers.
This effort is of particular importance in the Aysén region, which is characterized by importing approximately 80% of its plant products from the northern part of the country, resulting in these foods not arriving in a fresh state, as they must travel an average of two days.
Francisco worked for 4 years in the orchard of Patagonia National Park, on the land donated by the Rewilding Foundation (formerly the Tompkins Foundation), where they managed to produce over 30 types of crops throughout the year using the biointensive method.
Currently, the Huerto Cuatro Estaciones supplies the lodge at Patagonia National Park with a wide variety of crops used in our culinary proposal, ensuring the availability of fresh and high-quality products.
Furthermore, both the team and the knowledge of the orchard are shared directly with our travelers during certain expeditions, enriching their experience and promoting awareness of sustainable agriculture.