Are you ready to begin your journey to Sacred Valley & Machu Picchu?
A rich territory like Machu Picchu and the Sacred Valley of the incas yearns for profound exploration. This is the idea behind each of our journeys: leveraging our profound expertise to explore remote territories in ways and with purposes that truly connect explorers with the region.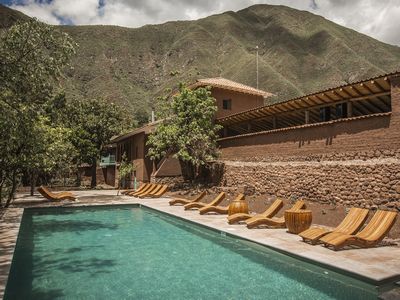 GREAT LOCATION IN THE SACRED VALLEY OF THE INCAS
The Sacred Valley of the Incas is between the towns of Pisac and Ollantaytambo, parallel to the Vilcanota River. It is about 1 hour from Cusco and at a lower altitude, which facilitates the acclimatization process.
We offer an all-inclusive experience where we take responsibility for your accommodation, meals, transfers to and from the airport,* and, naturally, all of the explorations you go on, be they hikes, bike tours, or expeditions, among others, always accompanied by an Explora guide.
Our lodge has a colonial era Spa with an outdoor swimming pool, sauna, steam baths and hot tubs in the gardens for your enjoyment and so you can connect not just with nature, but with yourself.
We invite you to imagine your journey through our explorations: EXPLORATIONS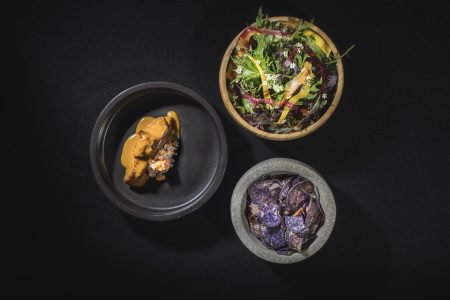 EXCEPTIONAL GASTRONOMY
Enjoy a unique culinary experience developed by the renowned chef Virgilio Martínez, owner of the restaurant Central, ranked as the best in the world according to The World's 50 Best Restaurants 2023.
 The gastronomy by Virgilio celebrate the unique landscapes, history and traditions of the Sacred Valley of the incas by using an abundance of locally-sourced produce.Its natural and organic preparations using products will connect you with the local culture.
We invite you to know more about our lodge: EXPLORA VALLE SAGRADO
TRAVELER REVIEW
Doesn't get better than this
This is the third Explora property I've visited, having previously been to the Atacama and Patagonia properties in Chile. Each location is special in its own ways, but the Sacred Valley Explora has been my favorite for a variety of reasons. First and foremost, the guides are outstanding. Desiree and Julio really helped us take in the culture and the history to a place with such a rich legacy of both. Every single exploration was special, with stunning views that are difficult to capture in pictures. Additionally, the food was fresh and deliciously prepared. I always found something suitable and delicious to eat which wasn't as easy in the other properties. Moreover, the drinks were to die for. Your life will change after having the pisco sour made with passion fruit (maracuya) and spicy chili. But to me, what made Explora Sacred Valley the most special property was that every reasonable request was met with an earnest desire to get to "Yes." Every single team member was friendly and accommodating, which made it feel like you were staying with friends and not at a hotel. This is a well-managed property with a team who genuinely seem to love their jobs and making your trip a memorable one. I personally can't wait to come back!
Dio9mm review (jul 2022), Colorado Springs
idyllic, 5 star accommodations, amazing guides and work of art drinks!
We booked 4 nights in a king size room, and had a spectacular view of the mountains in the valley. The guides spoke wonderful english and spanish and led us on great adventures daily. The food and drink was fantastic and the service was outstanding. I simply cant recommend explora and the sacred valley enough!!
seansyd review (ago 2022), durham, NC