Are you ready to start your journey to Machu Picchu & Sacred Valley?
A rich territory like Machu Picchu and the Sacred Valley of the incas yearns for profound exploration. This is the idea behind each of our journeys: leveraging our profound expertise to explore remote territories in ways and with purposes that truly connect explorers with the region.
Connect with the essence of the Sacred Valley and feel the remote with our all-inclusive programs, featuring hikes, bike rides, and more.
Receive an extra night to explore Easter Island, by booking 5 nights and paying 4 or booking 4 nights and paying 3.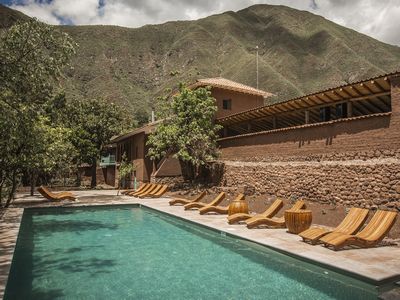 GREAT LOCATION IN THE SACRED VALLEY OF THE INCAS
The Sacred Valley of the Incas is between the towns of Pisac and Ollantaytambo, parallel to the Vilcanota River. It is about 1 hour from Cusco and at a lower altitude, which facilitates the acclimatization process.
We offer an all-inclusive experience where we take responsibility for your accommodation, meals, transfers to and from the airport,* and, naturally, all of the explorations you go on, be they hikes, bike tours, or expeditions, among others, always accompanied by an Explora guide.
Our lodge has a colonial era Spa with an outdoor swimming pool, sauna, steam baths and hot tubs in the gardens for your enjoyment and so you can connect not just with nature, but with yourself.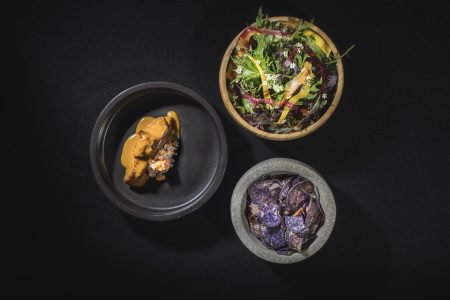 EXCEPTIONAL GASTRONOMY
Enjoy a unique culinary experience developed by the renowned chef Virgilio Martínez, owner of the restaurant Central, ranked as the best in the world according to The World's 50 Best Restaurants 2023.
 The gastronomy by Virgilio celebrate the unique landscapes, history and traditions of the Sacred Valley of the incas by using an abundance of locally-sourced produce.Its natural and organic preparations using products will connect you with the local culture.
We invite you to know more about our lodge.