Torres del Paine: Wild Encounters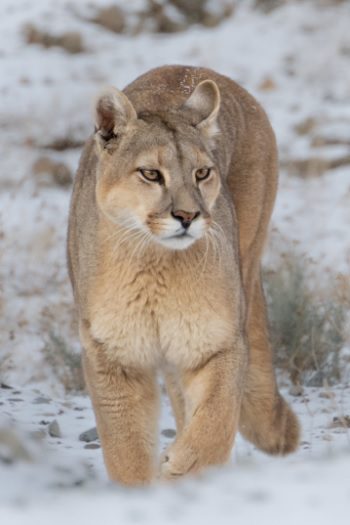 In August two international photographers, George Benjamin and Lara Jackson, visited us at our lodge in Torres del Paine. Captivated by the landscape, their aim was to wander this territory in search of pumas, and they managed to obtain amazing photographs of this impressive feline.
"Pumas face many challenges across the Americas, including from hunting, retaliation killing, prey depletion and habitat loss. In Torres del Paine, the puma is protected but it's vital that more space is created for these apex predators to continue thriving. I was so excited to learn that Explora have bought a large swathe of land and are currently returning it to a wild state. This is so important, not only for the puma, but all the wildlife including guanacos, condors, caracaras, and all that live in Patagonia!", Lara Jackson.
We invite you to see some photos that George and Lara took below.