Join us
Join our community and be part of the change to explore and preserve the world's most remote locations.
How do I participate?

Terms and Conditions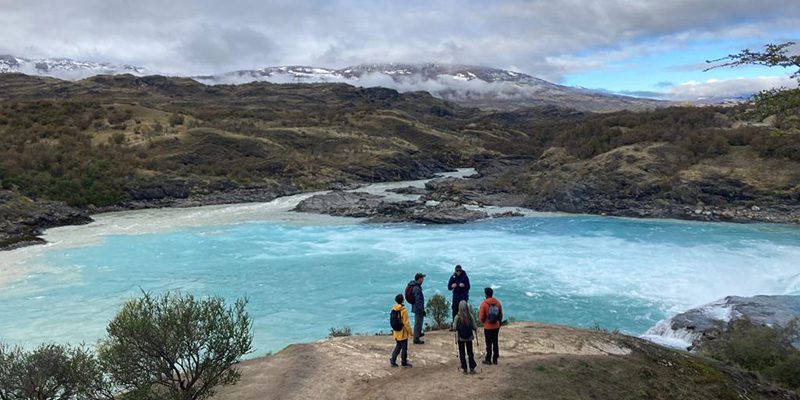 Registration is automatic and is activated once you have visited at least one of our lodges. You will receive an email welcoming you and indicating the category you are in.
To begin, we will consider all travelers who have stayed with us since 2007. As of 2025 we will count the last 10 years and after 2030 the last 5.
Travelers will be identified by the email tha is making the booking to determine their category or make use of their benefits. In the event that a different email from previous is being used, travelers must identify themselves by contacting our Reservations team with additional information at reserve@explora.com.
All travelers, in addition to the one making the reservation, must provide their email addresses to the booking agent to identify their respective category.
Discounts apply to accompanying persons who are partners or direct relatives (parents, siblings, children). Not applicable for groups.
Only nights that have been paid for and used will be considered when calculating the category.
Nights will be counted according to the following criteria by years:

From 2022 to 2025, all nights from 2007 to the present will be counted.
From 2025 to 2030, the previous 10 years will be counted.
From 2030, the previous 5 years will be counted.

The minimum age for membership is 18 years. The moment that the time the traveler turns 18, the nights stayed on previous visits will be counted.
Discounts do not apply for local rates (Chile, Argentina and Peru)
Discounts do not apply for Travesias
Discounts do not apply for special programs, among them:

Air portion of Explora Connects Patagonia
Private transportation and explorations

Room upgrades and late check-out are subject to availability at the destination and will be confirmed at check-in.
For online bookings, travelers can request their discount after making the initial deposit (20%), but always before paying 100% of the stay. No reimbursements will be made for discounts once 100% of the stay has been paid.
Benefits and discounts do not apply during the holiday period between 21 December and 5 January.
See the benefits of each category here.
Dates for each season are as follows:
Patagonia

(Torres del Paine, El Chaltén, Parque Nacional Patagonia)

Low: 1/may/2022 – 31/oct/2022 | 1/apr/2023 – 30/apr/2023
High: 1/nov/2022 – 31/mar/2023

Atacama

Low: 1/may/2022 – 31/oct/2022 | 9/apr/2023 – 30/apr/2023
High: 1/nov/2022 – 8/apr/2023 (or until Easter weekend)

Rapa Nui

Low: 1/may/2022 – 30/sep/2022 | 1/apr/2023 – 30/apr/2023
High: 1/oct/2022 – 31/mar/2023

Valle Sagrado (Machu Picchu)

Low: 2/jan/2022 – 30/apr/2022 | 1/nov/2022 – 20/dec/2022
High: 1/may/2022 – 31/oct/2022 | 21/dec/2022 – 1/jan/2023

Uyuni

Same rate all year-round (15/mar/2022 – 15/dic/2022)
Registration is automatic and is activated once you have visited at least one of our lodges. You will receive an email welcoming you and indicating the category you are in.

To begin, we will consider all travelers who have stayed with us since 2007. As of 2025 we will count the last 10 years and after 2030 the last 5.

Travelers will be identified by the email tha is making the booking to determine their category or make use of their benefits. In the event that a different email from previous is being used, travelers must identify themselves by contacting our Reservations team with additional information at reserve@explora.com.
All travelers, in addition to the one making the reservation, must provide their email addresses to the booking agent to identify their respective category.
Discounts apply to accompanying persons who are partners or direct relatives (parents, siblings, children). Not applicable for groups.
Only nights that have been paid for and used will be considered when calculating the category.
Nights will be counted according to the following criteria by years:

From 2022 to 2025, all nights from 2007 to the present will be counted.
From 2025 to 2030, the previous 10 years will be counted.
From 2030, the previous 5 years will be counted.

The minimum age for membership is 18 years. The moment that the time the traveler turns 18, the nights stayed on previous visits will be counted.
Discounts do not apply for local rates (Chile, Argentina and Peru)
Discounts do not apply for Travesias
Discounts do not apply for special programs, among them:

Air portion of Explora Connects Patagonia
Private transportation and explorations

Room upgrades and late check-out are subject to availability at the destination and will be confirmed at check-in.
For online bookings, travelers can request their discount after making the initial deposit (20%), but always before paying 100% of the stay. No reimbursements will be made for discounts once 100% of the stay has been paid.
Benefits and discounts do not apply during the holiday period between 21 December and 5 January.

See the benefits of each category here.

Dates for each season are as follows:

Patagonia

(Torres del Paine, El Chaltén, Parque Nacional Patagonia)

Low: 1/may/2022 – 31/oct/2022 | 1/apr/2023 – 30/apr/2023
High: 1/nov/2022 – 31/mar/2023

Atacama

Low: 1/may/2022 – 31/oct/2022 | 9/apr/2023 – 30/apr/2023
High: 1/nov/2022 – 8/apr/2023 (or until Easter weekend)

Rapa Nui

Low: 1/may/2022 – 30/sep/2022 | 1/apr/2023 – 30/apr/2023
High: 1/oct/2022 – 31/mar/2023

Valle Sagrado (Machu Picchu)

Low: 2/jan/2022 – 30/apr/2022 | 1/nov/2022 – 20/dec/2022
High: 1/may/2022 – 31/oct/2022 | 21/dec/2022 – 1/jan/2023

Uyuni

Same rate all year-round (15/mar/2022 – 15/dic/2022)