Guy Wenborne Huyghe
Photographer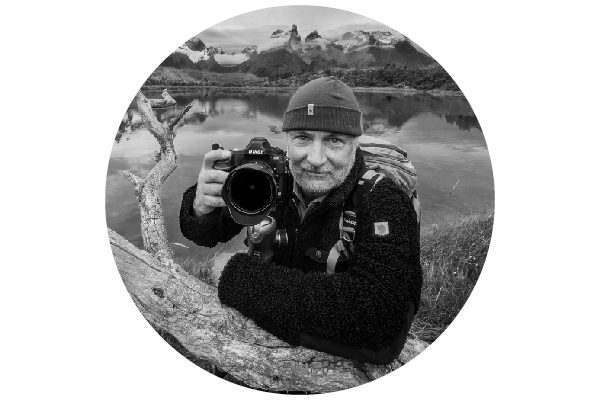 Guy Wenborne Huyghe is a renowned Chilean self-taught photographer who has been capturing Chile's beauty for more than 30 years. He has authored over 45 books, including "Chile from the Sky," "National Parks of Chile," "Chile Land of Volcanoes," and "Peru from the Air." He has also exhibited his work in several museums in Santiago and is the founder of Travesía publishing house.
From a young age, Guy was connected to nature and adventure thanks to his father and grandfather, both pilots and outdoor enthusiasts. They inspired Guy's love for exploration, which led him to discover Chile from the air, providing him with a unique perspective on the landscape. Though he initially studied engineering, he eventually followed his passion for photography and specialized by taking extension courses at the Pontificia Universidad Católica de Chile, including the Color Theory course with Eduardo Vilches, an award-winning Chilean visual artist.
Today, Guy is dedicated almost 100% to nature photography, especially from the air, as it provides a different dimension to the landscapes we're used to seeing. He's passionate about showcasing Chile's natural and cultural heritage and seeks to spread the word about this wonderful, wild, and undiscovered territory. Through his work, he captures the indescribable colors and breathtaking landscapes of Chile with a realistic and clean style, minimizing post-production retouching.
Guy's collaboration with Explora has enabled him to explore and photograph the natural and cultural heritage of Torres del Paine, Patagonia National Park, Atacama, and Uyuni.