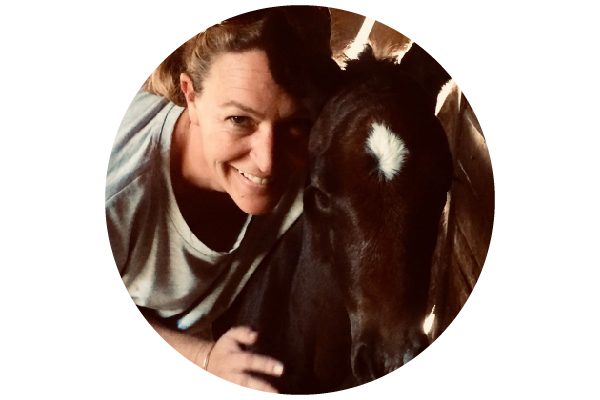 Gaela is a French hippologist who has had a close relationship with horses since her early childhood, practicing jumping and dressage with them. She specialized in agriculture with a focus on hippology, particularly in sport horses, and later studied horse breeding.
Throughout her studies and work, she travelled the world to gain experience, visiting countries such as England, Ireland, the United States, and Japan. This led her to take charge of breeding and raising horses for Explora at the Colunquén ranch, located near the town of San Felipe, Chile.
The aim was to breed agile and alert horses for experienced riders, and calmer horses for less experienced riders, providing different people with the opportunity to explore the terrain on horseback. For more than 17 years, Gaela has led a team that works on breeding, raising, training, and all aspects related to horseback riding at Explora. This effort has led to success with the more alert Anglo-Arabian horses and the calmer Explora horses.
Furthermore, Gaela embarked on a seven-month trip through Patagonia, during which she spent most of the time alone with her horses, with whom she formed a strong bond as they were her travel companions. This journey not only reflects her adventurous spirit but is also a cornerstone of the company. Currently, Gaela teaches horseback riding to the guides of lodges located in Torres del Paine and Atacama as part of the training they receive at Explora's guide school. This helps them acquire the necessary tools to explore in depth with travellers and gauchos and/or peticeros.