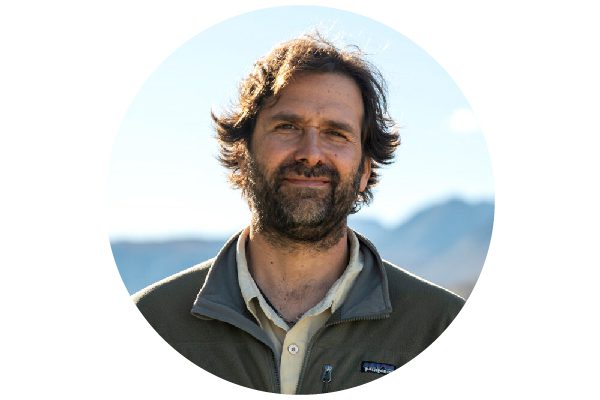 Cristián Saucedo is a veterinarian from the University of Chile and serves as the Wildlife Director of the Rewilding Chile Foundation, a legacy organization of Tompkins Conservation. Over the past 18 years, he has led the transformation of the Valle Chacabuco ranch into a national park, overseeing the implementation of restoration actions and the recovery programs for endangered species such as the huemul, rhea, and puma in Patagonia National Park. Currently, Cristián leads the wildlife programs for the Huemul National Corridor, Pumas and public use, Condor monitoring and releases, and the recently launched Patagonian wildcats monitoring program.
In recognition of his extensive experience in studying and conserving the endangered huemul, Cristián is a National Geographic Explorer and a member of the IUCN Deer Specialist Group. He has worked with various organizations, including the National Forestry Corporation (CONAF), the National Parks Administration of Argentina (APN), the Wildlife Conservation Society (WCS), the Committee for the Defense of Flora and Fauna (CODEFF), and the Huilo-Huilo Foundation.
Cristián's knowledge and expertise in wildlife conservation and rewilding are shared with guides at Patagonia National Park through the guide school.