Agustín Iriarte
Biologist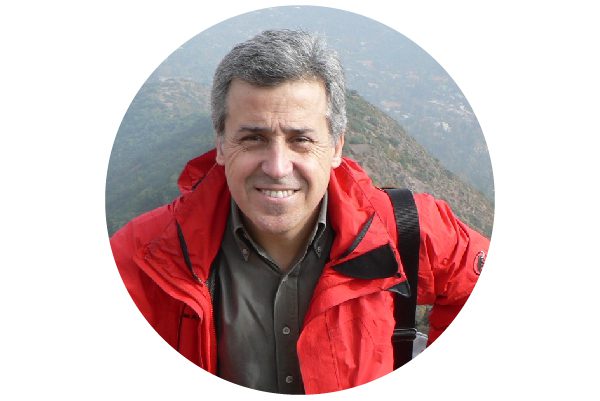 Agustín Iriarte is a biologist with a specialization in Ecology from the Faculty of Sciences at the University of Chile and holds a Master's degree in Ecological Sciences from the same institution. In 1988, he obtained a Master's degree from the University of Florida, Gainesville, USA. His passion for ecological research initially focused on carnivores, beginning with foxes and later dedicating himself to felines.
Since 1999, he initiated studies on the ecology and conservation of the Andean cat in various regions of Chile. At the end of that same year, he participated in the creation of the Andean Cat Association (AGA). Over the past 20 years, he has actively participated in numerous scientific projects aimed at expanding knowledge about this highly vulnerable feline. His contribution includes the publication of 50 scientific articles, 30 book chapters and popular science articles, as well as authoring 14 books. He is a strategic partner of the Center for Applied Ecology and Sustainability (CAPES-UC). Currently, he is the general manager and partner of the consulting firm Flora y Fauna Chile.
His commitment to the preservation of nature has extended over the years. He has conducted fieldwork in the Puritama Reserve in San Pedro de Atacama and in the former Estancia 2 de Enero, now known as the Torres del Paine Conservation Reserve. Additionally, he has conducted baseline studies of flora and fauna in this area. His passion for nature has led him to serve as a teacher at the guiding schools in Torres del Paine and Atacama, as well as to collaborate on related projects, such as the creation of informational brochures about the flora and fauna of the Puritama Conservation Reserve.