CULINARY EXPERIENCE IN THE SACRED VALLEY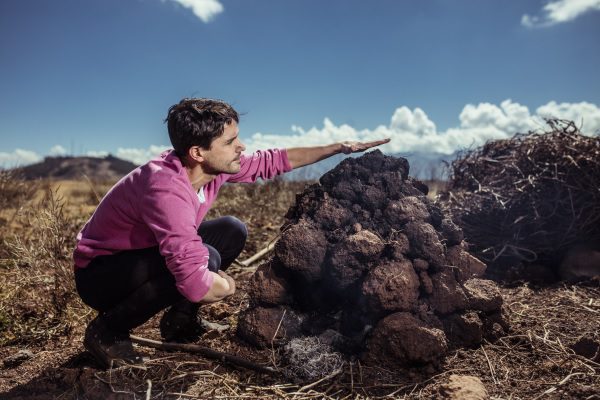 An experience that connects with Andean culture.
The Peruvian chef Virgilio Martínez, owner of "Central", the world's number one restaurant according to the ranking The World's 50 Best Restaurants 2022, designed the menu for Explora in Peru's Sacred Valley. It is a total culinary renewal aimed at the search for excellence and the rescue of local culture, using Andean ingredients that preparations with an identity that honors Andean cuisine.
Inspired in the great biodiversity of the Sacred Valley, its history and the culture of the people who live there, he developed a unique menu that reveals the magic of the location with every bite. With natural and organic preparations, the menu brings local culture straight to travelers' plates, both in the hotel as well as during explorations, where meals held in the open air are deeply connected to the land that receives us and cannot be found elsewhere. All of this is accompanied by a unique selection of wines and beverages.
"Each dish can transmit a piece of geography or a moment of work in the land; it is important to mention that cooking at a high altitude, at feet of the Andes Mountains, is unique; it is inspiring," the distinguished chef said.
ABOUT VIRGILIO MARTINEZ
Virgilio is a world-renowned Peruvian chef. Considered a member of the Peruvian chefs movement and trained organically, he is a leading promoter of his country's cuisine worldwide.
His philosophy and style of cooking is to explore everything out of the ordinary. Through it, he showcases Peruvian biodiversity, society, and ecology through the creation of unique culinary concepts.
OUR PRODUCTS
The products used in this menu come from nearby locations and with meticulous traceability; not a single ingredient enters the kitchen without its origin being known or having passed through the hands of one of the local farmers with whom we have forged a progressive working relationship in community.
We invite you to watch Felipe Braun's interview with Virgilio Martínez on the program Factor de Cambio (Change Factor), where he talks about the concept behind his food and how the territory is present in each of his preparations.