3 reasons to explore Torres del Paine
Declared a UNESCO Biosphere Reserve and the eighth wonder of the world in 2013, Torres del Paine National Park is undoubtedly a must for all travel lovers.

As an icon of Patagonia, this park has gained worldwide recognition over the years. You just have to look at a few pictures of it to understand why: majestic mountains, serene lakes, lush forests, infinite prairies and imposing glaciers emerge in the different routes and trails that can be explored. The park is also home to a wide range of ecosystems where you can spot pumas, guanacos, condors, ñandus and many other animals.

Listing just a few reasons to visit this national park is a difficult task, but we give you our three main ones here: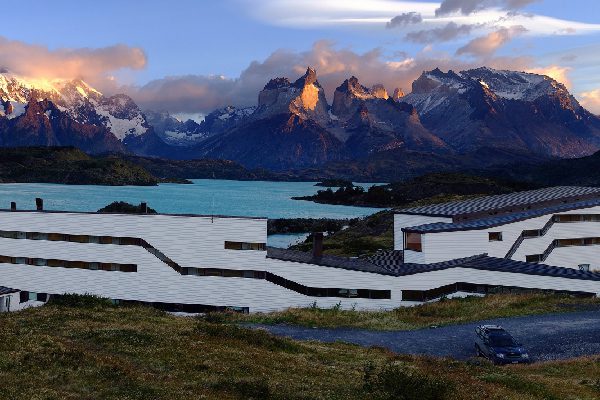 IMPRESSIVE GEOGRAPHY:
The Paine Horns are the National Park's iconic image: majestic mountains that rise up to crown one of the most impressive views in the world. These imposing mountains will always be present as you tour different trails. However, if you choose to venture further you can discover the true Torres del Paine, reaching their base after a hike lasting about 4 hours. This memory alongside the impressive granite towers and lagoon will always remain with you.
The sunrise and sunset reflected in clouds and mountains cause the geography to look as different as it is astounding, both for photography lovers as well as those seeking a spectacle of nature, meaning where you stay can make the difference in your experience.
The Explora lodge's location in the middle of the park with spectacular views of the massif and the Paine Horns will amaze you every minute of the day.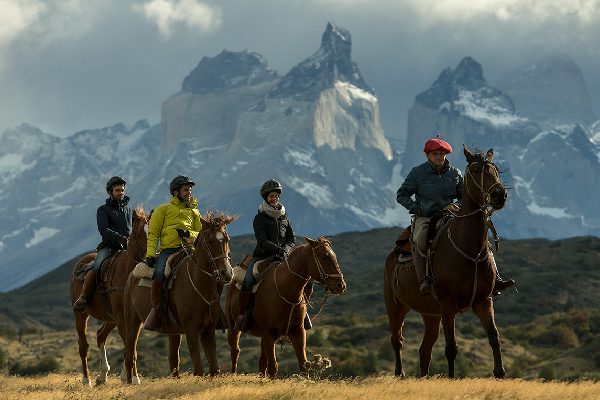 WALKS AND TOURS FOR EVERYONE
Contrary to what many people believe, the Torres del Paine National Park can be explored in various ways. The most attractive option that allows you to explore it most in depth is walking. You can experience the park in multiple ways, from short and easy walks to intermediate and advanced options. Another alternative is tours by car, which allow you to cover more ground in less time, though more superficially. Horses could be an intriguing option for those looking for a different perspective. Though they are not allowed in the park, Explora offers stables nearby so you can enjoy the visits and company of the Patagonian gauchos responsible for their care and safety.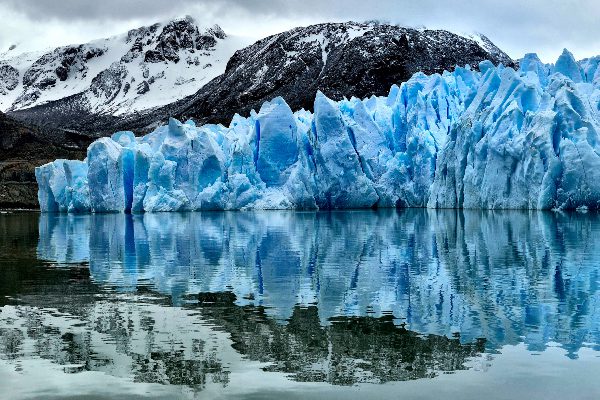 DIVERSITY OF LANDSCAPES:
The park offers an incredible diversity of landscapes to explore, from lush forests and majestic glaciers to vast steppes and towering mountains.
We recommend that you choose at least one tour in each type of landscape to better understand and enjoy the park. You'll be amazed at so much variety and beauty. For example, in explorations around Lakes Pehoé, Toro and Nordenskjöld you can see a striking color palette of blue, green and gray tones, the result of centuries of glacial erosion. On the other hand, the forests are vital refuges for the Patagonian Ecosystem's biodiversity, with high and majestic areas contrasting with those lower down and more resistant to the wind and cold. Expeditions to this area will take you to the Pingo River valley and Cerro Ferrier, where lenga, ñirre and coigüe forests predominate. The mountains are another must, allowing you to reach higher altitudes and discover diverse ecosystems with flora and fauna adapted to the rugged topographic conditions. Though they require greater physical effort, the spectacular views of the heart of the Paine massif, the Southern Ice Fields, the Torres del Paine and the Chacabuco mountain range, among others are rewards that cannot be put in words. We invite you to check out the explorations available in each of these areas here.
Nor can you fail to visit and walk the trails of the Torres del Paine Conservation Reserve, created and developed by Explora. It consists of 6,000 hectares destined for conservation, with a dedicated team of park rangers dedicated to its care.  This reserve is protected under true conservation law that ensures its protection in perpetuity.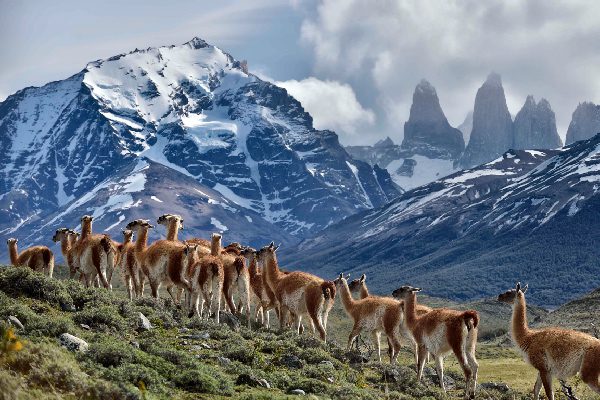 Choose the season that best suits your interests. The summer offers sunnier days, but it is also the windiest season with the most visitors. Autumn, winter and spring have their own charm and fewer tourists, which will allow you to enjoy the Torres del Paine National Park in depth.
Plan which areas you want to explore and how you want to do so (hiking, horseback riding or by car). Review our half- and full-day explorations to get a rough idea of how many days you'll need to be able to go on the ones you're interested in . Explora's guides can help you if you have any doubts.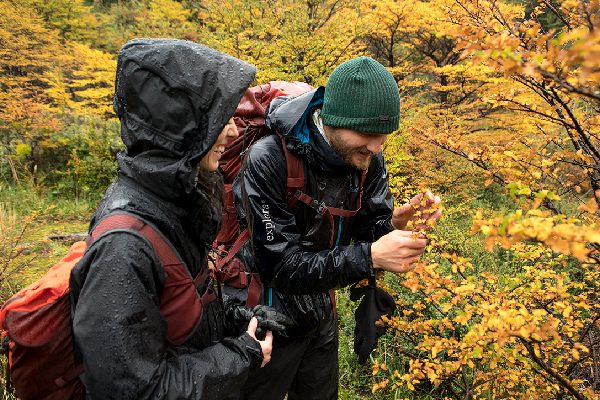 Prepare for Patagonia's shifting climate by wearing layered clothing, quality hiking shoes, waterproof clothing, appropriate hiking trousers and sunscreen. Make sure you have everything you need, as there are no nearby towns where you can buy forgotten items, though we have a store in Explora that can come in handy if you are missing certain things. You can see our recommendations of what to take on your trip to Torres del Paine here.
Take the time to fully appreciate the beauty of this unique place in the world. Go outdoors, breathe in and enjoy every step of your experience in Torres del Paine National Park.
And the most important thing of all: remember to always go beyond the superficial and obvious to make the most of your visit to this magnificent place.
We look forward to seeing you.