5 reasons to explore El Chaltén
El Chaltén is a beautiful Argentine mountain village in the middle of a National Park. Surrounded by mountains, it is a unique place where the people and landscapes speak of mountains and nature. A must-see destination for nature lovers who want to explore Argentine Patagonia.

Explora El Chaltén is in the Los Huemules conservation reserve, where you can explore unique places focused on the preservation of nature and admire the incredible mountains, lakes and glaciers.
We give you 5 reasons to explore this place: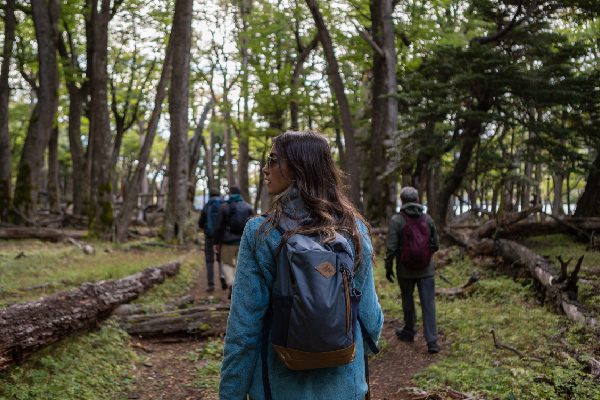 1.Trails in the Hiking Capital of Argentina.
Just 30 minutes from El Chaltén, Explora is the ideal base for exploring the so-called National Hiking Capital of Argentina. This incredible place is protected by Los Glaciares National Park, the largest one in Argentina and a UNESCO World Heritage Site. Amazing hiking trails of the surrounding area, crowned by majestic mountains and dozens of glaciers, will leave you breathless.
If exploring by foot is not your thing, there are tailored explorations that also allow you to marvel at what nature gives us here and breathe the air of Argentine Patagonia.
The hikes to Cerro Tres, the lagoons, and Cerro Torre are not to be missed.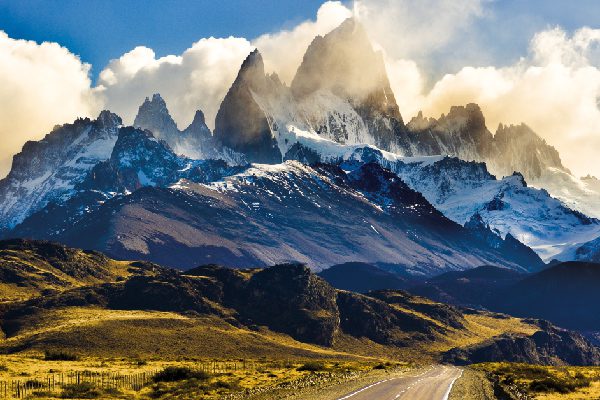 2. Mount Fitz Roy
Mount Fitz Roy, also known as Cerro El Chaltén, is an imposing peak that stands out prominently in various hiking trails in the vicinity of El Chaltén. Its original name, Chaltén, comes from the Tehuelche dialect and means "steaming mountain." The name comes from a wind phenomenon that constantly envelops its summit in clouds, giving it the appearance of an erupting volcano.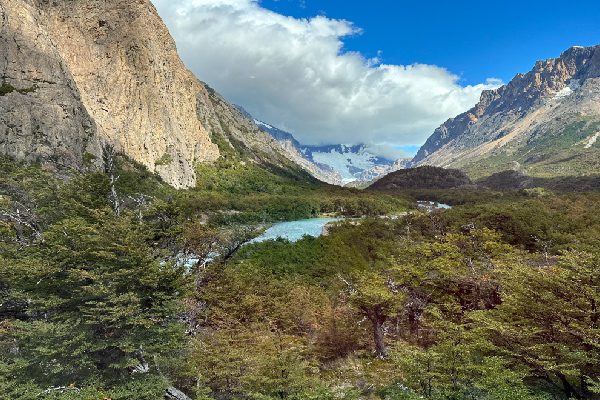 3. Explore the Los Huemules Reserve
This 6,000-hectare reserve, where Explora is located, will allow you to go on explorations to discover a wonder dedicated to conserving the area and its fauna. Various hikes will allow you to appreciate the Eléctrico Valley crowned by the Marconi Glacier, admire the peaks of the most iconic mountains through an unconventional perspective, cross thick Patagonian forests and have special encounters with local fauna. An intimate, almost private relationship with nature that only few know.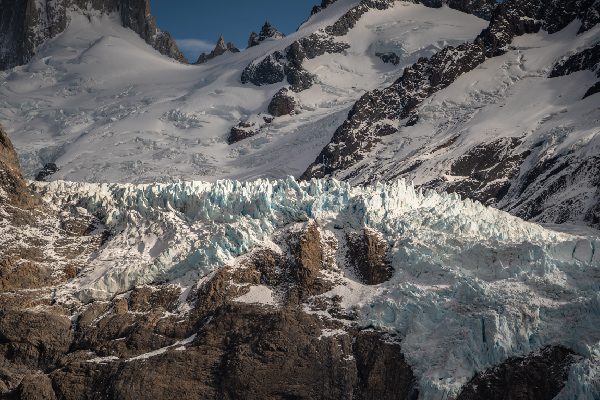 4. Glaciers
This mountainous area is covered with beautiful and extensive glaciers, always present in hikes through different areas. It could almost be said that it is possible to find a glacier in every valley, mountain range or hilly area; a feast for the eyes and mountain lovers.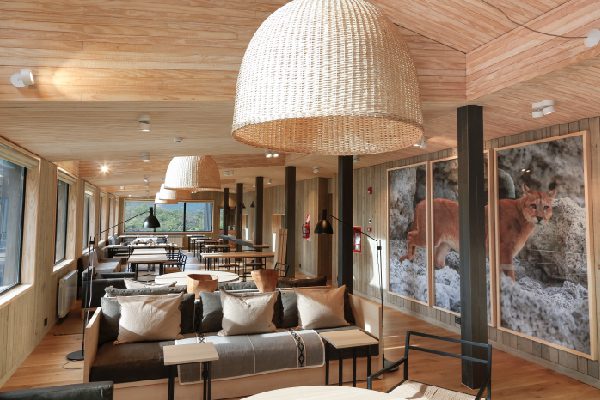 5. Exploring in the company of the world's leading exploration company and staying at a lodge in the middle of a reserve
The Explora El Chaltén lodge has been recognized for its architecture, developed to avoid impacts on the environment. With magnificent views of the Marconi Glacier, the Eléctrico Valley and Patagonian forests, it is the perfect place to go out and explore all the wonders of the area with an all-inclusive system that includes transportation from El Calafate once a day (round trip), accommodation in our lodge, over 20 explorations led by our guides, meals, beverages and open bar, and use of outdoor hot tubs with views of the valley forest.
In our search and concern for the conservation and care of the environment, Explora is a certified B company and all its operations are carbon neutral. In addition, we seek to achieve historical carbon neutrality since we started 30 years ago.
We recommend a stay of between 5 and 7 days to make the most of this place and discover it in depth. Our guides will advise you on the different exploration areas and options for different levels.