4 reasons to explore Patagonia National Park
The Patagonia National Park is an authentic hidden gem that exudes an intimate, peaceful and remote atmosphere. Here, nature flourishes in its most vibrant and thriving form, captivating visitors with pristine landscapes and extraordinary wildlife, giving a sense of having traveled back in time to a totally unexplored place.

This biodiversity paradise contains stunning landscapes and offers intimate encounters with wildlife, bearing testimony to Douglas and Kris Tompkins' successful rewilding conservation project.

Before you decide, we wanted to give you 4 reasons to explore this unique destination: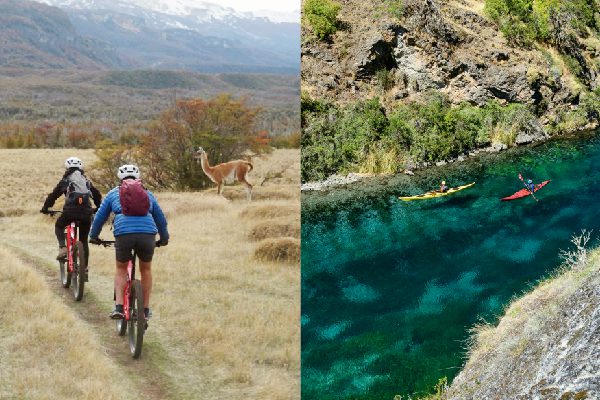 1. Explorations of all kinds in a fascinating place
"Driving along Carretera Austral feels like being transported to a dream. The road winds through untouched nature, revealing hidden treasures at every bend. It's a truly magical experience." Explora Traveler
The Patagonia National Park is in a unique location. It is a little-explored sector, with amazing landscapes and spectacular geography: majestic mountains, Chile's fastest-flowing rivers and lakes with unique colors and clarity.
In this scenario, the explorations you can go on with us include trips to lagoons hidden in the mountains, e-bike rides among guanacos, kayaking on crystal-clear rivers or simply going on hikes near the lodge, in a park that makes you feel like you have traveled back in time.
The park's remote and intimate atmosphere creates a truly unique atmosphere that welcomes you to connect with nature in a way that few places in the world can do.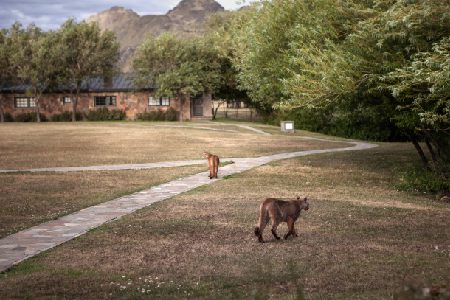 2. Wild encounters
It is a destination where conservation plays the lead role; each exploration gives a sense of smallness compared to the surrounding fauna. The photogenic and funny guanacos (camelids like a mix between camels and kangaroos) wander the park and invade each of its corners, running about and herding their young.
Despite not posing a danger to humans, pumas constantly roam the park and if you are lucky, you may come across one, always protected by our guides.
Many people also manage to spot huemuls and ñandus and animals in danger of extinction, but which have found a home in Patagonia.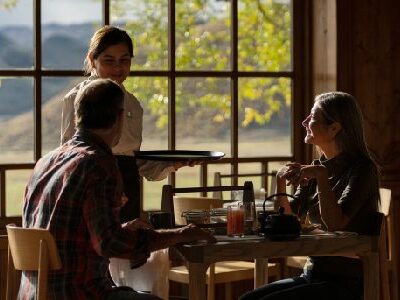 3. An all-inclusive experience and a special lodge.
The lodge, with just 13 rooms, was built by Douglas and Kristin Tompkins respecting local materiality. It was designed to be the house that welcomes arriving travelers. Warm, friendly and noble materials invite you to contemplate the environment and go out to discover the National Park.
In addition to offering 20 types of included explorations, the lodge offers an endemic cuisine led by Rodolfo Guzmán (chef of the 29th best restaurant in the world), which explores this territory through its ingredients and their preparation. And don't worry about the transfer, as we will go to pick you up (and drop you off) at Balmaceda airport.
We also offer an air transfer service at an additional charge if you do not want to travel by land, which you can use to connect to either Balmaceda or Torres del Paine.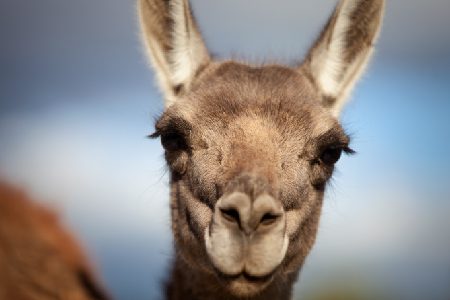 4. Unique conservation project
Doug and Kristine Tomkins chose this corner of Patagonia to build their home and concentrate rewilding efforts in a very premeditated way.
The project has sought to restore and conserve the region's natural ecosystems. Through the reintroduction of native species, the elimination of exotic species and the restoration of degraded habitats, the ecological balance has been restored and biodiversity promoted in a way that few imagined.
The focus has been on recovery of native fauna, such as huemuls, condors and ñandus, in addition to restoring native vegetation, fostering forest regeneration and protecting watercourses.
This ambitious rewilding project has been remarkably successful in recovering the ecosystems of the Patagonia National, providing a safe home for wildlife and a pristine landscape to enjoy and preserve.