Patagonia in the winter: The best season to visit Torres del Paine
For many lovers of the area, visiting Patagonia in the winter could be one of the best kept secrets. What makes it such an ideal season for visiting this corner in the far south of Chile? Find out with this list!
If until now you have never questioned the possibility of visiting the Torres del Paine National Park in the winter, let us tell you what you are missing. Because yes…it is likely that, like you, many people have ruled it out as a destination because of the cold and the winds, famous in this region in the far south of Chile, where they can reach 100 km/h. But did you know that in fact there is much less wind in the winter in the region than there is in the summer? This helps reduce the real thermal sensation and makes it more like New York in February.
Today, we want to invite you hear the 5 reasons that for us make winter an excellent season to visit the Torres del Paine National Park and which will surely motivate you to consider this destination in the coming months.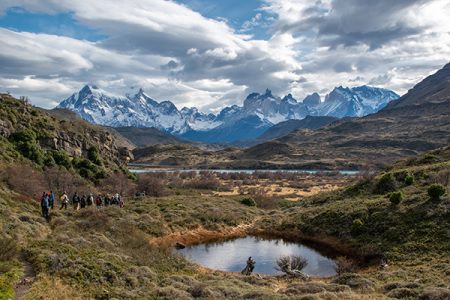 Moderate climate and no wind
As we were saying, there is almost no wind between April and October and there are even days when you can't feel it. There is also little precipitation and when there is, it will probably be in the form of snow, meaning you will be able to continue with your activities and not end up 100% wet.
When it is cold (with highs of 5°C and lows of -7°C), it is nothing you cannot stand if you are well equipped with technical clothing or the right coat, one that is waterproof and protects you from the water, wind and cold.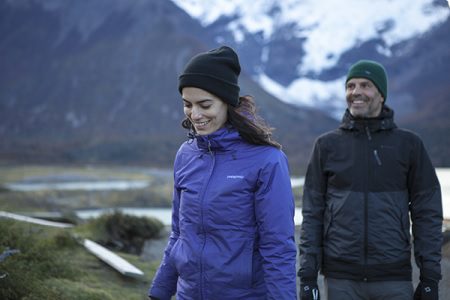 Lower prices and special rates
Winter is low season in Patagonia, so prepare to take advantage of the economic advantages it has over the high season. In addition, we want to tell you that that we have turned 30 years old and if you travel before October you can enjoy up to 30% off Torres del Paine and all our destinations .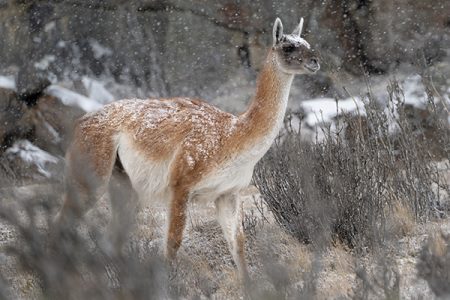 A dreamy landscape and wild encounters
In the winter, Torres del Paine transforms into a dreamy landscape with snow covering the majestic mountain peaks and the wildlife freer than ever. We guarantee that you will bear witness to unforgettable landscapes and that you will be able to capture unique moments in photographs that you will want to share with all your friends.
In addition, the silence, the reduced human activity and the climate force several species to descend from higher altitudes in search of food during this season, offering an excellent opportunity to observe local fauna, such as huemuls, woodpeckers, foxes, pumas and guanacos.
Hikes just for you
Forget about the hordes of tourists and the nearly 250,000 visitors who arrive in the Torres del Paine National Park during the summer. In the winter you can explore this and other attractions at your own pace and without anyone else around except the occasional other adventurer. Imagine an entire national park practically all for yourself!
And if you're not a fan of winter hiking, you may prefer to go horseback riding in the area or tour the roads surrounding the park by car and enjoy the landscape from afar, which at this time of year usually offers excellent skies.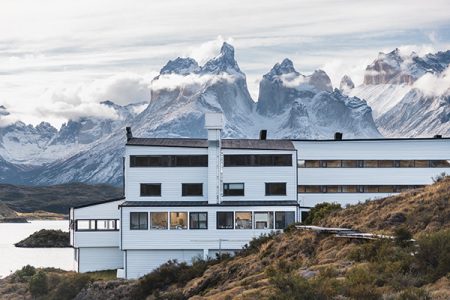 All-Inclusive Experience
At Explora we want to help you have your dream vacation, which is why our lodge is the only one open throughout the entire season, offering you an all-inclusive experience where we take care of your accommodation, meals, transfers to and from the airport,* and, naturally, all of the explorations you go on, be they hikes, horseback rides, or expeditions, among others, always accompanied by your Explora guide.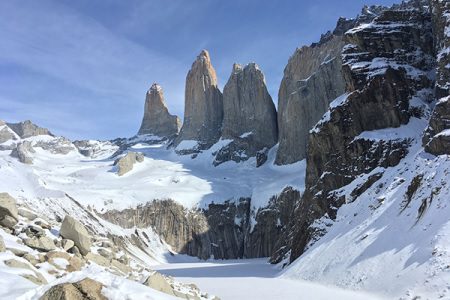 BONUS
The airline Sky now flies directly to Puerto Natales from Santiago all year long, making your arrival at our lodge more comfortable and direct.
Remember that all former Explora travelers are part of our Explorer Echo Society loyalty program and receive a 5% discount. More information here.